VIRTUAL BOOK TOUR – BOOK EXCERPT : SNARDLER BY JAMES B CARUTHERS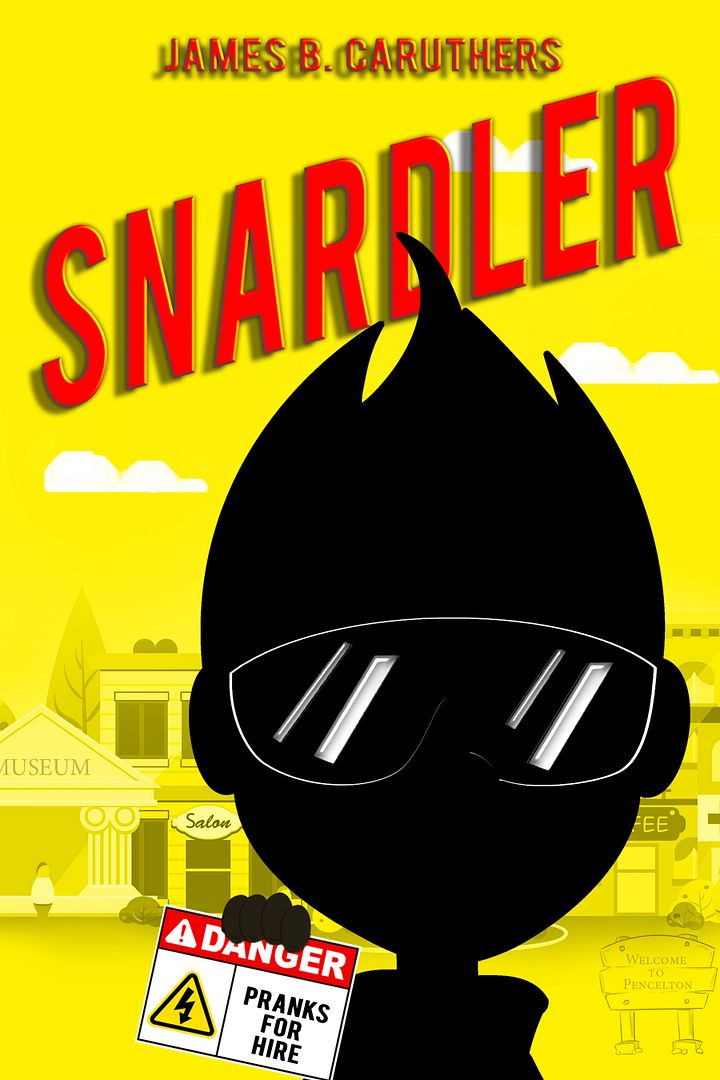 The Catalogues of Epicness, Book 1
Date Published:
12/14/2019
Publisher: INtense Publications LLC
Xavier Crenshaw discovers his life's calling when he devises an elaborate prank that goes badly wrong. Enlightened by this experience, Xavier creates "snardling," which is subtly but crucially different from ordinary pranks. For starters, snardlers never get caught. Crisis comes when Xavier and his two partners snardle the whole school, and the wrong person gets blamed. The team falls apart in the aftermath, until a despondent Xavier receives a secret note requesting a snardle of extraordinary proportions to occur at the unveiling of long-dead poet's secret diary. Despite his careful planning, Xavier wasn't ready for the terrifying surprise awaiting him, and no one in Penceleton is prepared for what comes next.
BOOK EXCERPT :
The trip to Mr. Supple's had been fun, even if Russ wasn't there. I finally gave Mr. Supple the new tie (yellow and purple paisley) I'd gotten him for Christmas. I would've given it to him earlier, but he was gone "to the old country" all during the Christmas break. He seemed really touched when he opened the box, which made me feel good. He took off the tie he was wearing and clipped on the one I gave him right on the spot.
He also showed me another new invention that he called The Dazzler. It was small as a smart-phone but capable of blinding an entire roomful of people with bursts of super-intense light.
"It won't do permanent damage to one's vision," he told me. "At least I don't think so. I'm still testing that, really. The problem is, it's good for one use only, so development has been quite slow."
I sure hoped he got the bugs worked out soon, because that Dazzler could come in handy. But I didn't want to break Rule One and permanently blind people, either.
"How are we going to get the eyeballs in the meatloaf?" Russ's question brought me back to the task at hand. "The rest seems pretty easy, but that part…"
"I'm not sure either," I confessed.
Russ snapped his fingers. "It's easy! We just need a drone."
"A drone?"
"Sure. Like the military uses. Drones are hot—soon everybody's gonna have them. Need a snack from the fridge—send your drone. Got to walk the cat—let your drone do it. Need to borrow a cup of sugar from the neighbor, just send your drone over with a cup in its retractable claw."
"Do you have a drone?"
"No…but I can probably build one."
"Can you build it before next week?"
"No." Russ sighed. "You are figuratively raining on my parade, Mop Bucket."
About the Author
Bearded, sluggish, treacherous, delightfully aromatic– these are but a few of the adjectives that employers, friends, fans, and law enforcement have used when struggling to describe Houston-based novelist James B. Caruthers. He is a dad, a public-interest attorney, and proud author of his frankly dangerous debut novel Snardler.
James has dreamed of being a writer since the second grade. Now that this has been accomplished, he's pretty darn full of himself. He loves his kids, loved being a kid, and is crazy about writing for kids. His writing philosophy is simple: never patronize. His snardling philosophy is equally as simple: never get caught.