Sordaneon (The Triempery Revelations #1) By L.L. Stephens | BOOK REVIEW | Escapist Book Tours
TITLE : Sordaneon (The Triempery Revelations #1)
AUTHOR : L.L. Stephens
GENRE : Fantasy, Epic Fantasy, Political Fantasy
FR RATING : ⭐⭐⭐⭐(4 – 4.5 Stars)
DATE OF PUBLISHING : November 9, 2021
PUBLISHER : Forest Path Books
NO OF PAGES : 511
Welcome to my tour stop for Sordaneon (The Triempery Revelations #1) by L.L. Stephens, hosted by Escapist Book Tours. I am so grateful to be part of The Escapist Book Tours and be able to review the book. I also want to say a huge thank you to the author for sending me a physical review copy of the book and book inspired artworks. Make sure to check The Escapist Book Tours out because they do an awesome job of introducing a lot of new titles mainly self pub and indie published SFF books. 
If you are interested in checking out the official page for the book tour – CLICK HERE
Content/Trigger Warnings :
Shown on page :
Gore, Child abuse, Death during childbirth, Premature birth, Infidelity, Torture, Vomiting, Decapitation, Character death
Alluded to :
Animal violence, Rape, Homophobia, Ableism
FR REVIEW
Disclaimer : Thank you so much to L.L. Stephens and Escapist book tours for the physical review copy and the beautiful artwork cards. I am leaving this review voluntarily.
Sordaneon by LL Stephens is the first book in The Triempery Revelations series. This is an epic fantasy series that is very much ambitious and expansive in its scope and I had a great time reading it. I am still trying to formulate my thoughts on this book after having finished it just this morning. Did I get any sleep last night?? Nope!! Was it worth it?? Absolutely!! ?That final chapter has left me feeling all kinds of ways and am really curious to see where this story will go from here and how the plot will unfold moving forward.
This book is a fantastic character-driven story with lots of politics, an amazing and unique setting, rich in its lore and history of the world, and very realistic, extremely flawed, and believable characters. The best part of this book for me was the well-realized slow-burn development we got to see in the character relationships. Marc and Dorillian were so well done with believable conflicts, interesting opposing dynamics, and then finally learning to build an alliance based on trust, respect, and love. Finally!! I was so happy to see that dream come to fruition. Phew!! It was touch and go for a while. ? I think their relationship is going to be in my heart for some time. The very fact that I can't define them but also cannot help myself love them so much is what makes their dynamics stand out. It was a satisfying slow-burn development where the union of minds and intellect really shined through. Stephen and Dorillian on the other hand had a lot of baggage from their past that prevented them from moving forward with their lives. It was sad to see the two of them at each other's throats and even though Dorillian was ready to change things, Stephen's pride made it difficult for them to find common ground. Lev, Jonthan, Noemi, and their dynamics with Dorillian were also very well executed. No characters were spared from pain or heartbreak, and I am still reeling from some of the things that happened in the book.
The setting and the world is very unique and as I mentioned it has lots of depth to the lore and also has a rich history that gets hinted at quite a bit. But we do only get to see a small part of it and that makes me even more curious to know the origins of this world and also see this vast world Stephens has meticulously crafted for us. Because it is a complicated world with so much political maneuvering going on and so many families and names to keep track of, it might be difficult for somebody who is diving into something of this scope. So do keep that in mind before getting into this book. To be completely honest, in my case, I did have a hard time connecting with the setting and visualizing it in the beginning. So I wasn't surprised when it took me a while to get settled in and get comfortable with the world. The reason for this is the way the world is introduced to us. You don't get a lot of explanations or information about what is going on or what the different terms mean and that did affect my engagement in the beginning. It's just that I personally prefer a bit more detail to learn about world-building and how it all came to be. There is mention of magic and the sci-fi elements associated with the world, or the magic is not something that is fully explained and so I don't know the full extent of its capabilities or limitations the users will experience. These are not critiques, just my observations. Yes, it is different in the way the story is introduced, and while it did take a bit of time to get comfortable and acquainted with the setting, it was quite compelling and engaging because of the amazing characters.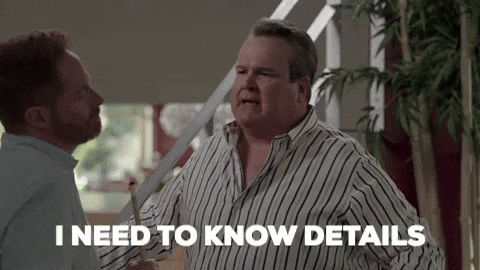 The writing felt a bit dense to me personally in the beginning with lots of technical jargon that II had to figure out. Even though it was a bit challenging at first, the glossary really helped make it easier to understand and learn. For this reason, I wouldn't recommend this book for beginners, but definitely something a seasoned reader would appreciate. The author doesn't do any handholding or spoon-feeding of information and you only get to learn along with the characters and that is also on a need-to-know basis. The reveals, the clues, the intrigue, the plotting, and the mind games were all great and added so much to elevate this book. It wasn't an easy ride or a quick one but it was well worth it.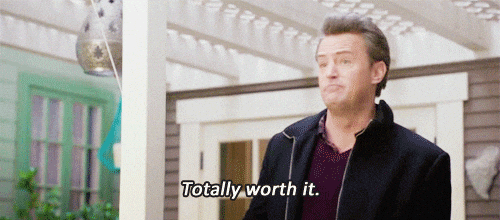 When it comes to the pacing of this book, it is slower but I think it perfectly suits the way the story is told. The slow burn and the unhurried pace at which the plot unfolds may not be for everyone, but I guarantee if you are patient with it it will be well worth the time you spent on it. I can only compare it to the lengthy and enjoyable chess games Marc and Sebbord were playing. The plot develops gradually, methodically, and deliberately. There is no such thing as an unintentional or coincidental maneuver. And I was here for it. ?
Overall, if you enjoy a complex and impressive story with a vast scope and incredibly flawed characters with delicious political machinations and intriguing magic definitely pick this one up. I highly recommend it to fantasy and sci-fi readers alike. A bold and ambitious start to a new series that you all need to pick up- STAT.
What are you waiting for??? Go pick up this book!!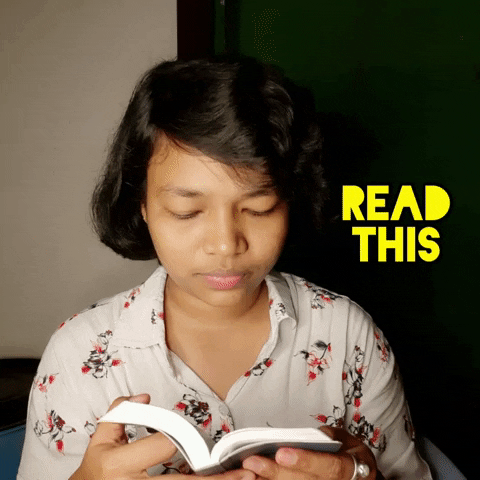 SYNOPSIS
A fallen world is littered with the corpses of broken god-machines, and a sheltered angry youth is destined to reawaken their power. But to embody a god, Dorilian Sordaneon must first learn to be human.
Dorilian is blood-bound to the Rill, a quasi-living artifact that spans continents and empowers a privileged few to reap the riches of an entire civilization. Unfortunately, decades after seizing control of the remaining god-machines, those privileged few aren't willing to give up their power—even if it means destroying the human bloodline to which the Rill is tethered.
See Also :
(This is our attempt at a bit of fun. We ask our authors to come up with a few short, clever, possibly pop
culture laden, descriptions of their books just to give a little taste of what's to come for readers.)

He Ain't Heavy (He's My Brother) • Another Brick in the Wall, Part 1 • You Want a Battle, Here's a War
BOOK LINKS
AMAZON | PUBLISHER DIRECT | GOODREADS
AUTHORS BIO
L.L. Stephens :
L.L. Stephens has been writing science fiction and fantasy full time for several years. Published works include a debut novel in the deep dark past, short stories under various pen names, articles in medical journals, and pamphlets for everything from local politicians to a major international airport.
The Triempery series, which includes Sordaneon, The Kheld King and The Second Stone (April 2023) is a six-book series and life work. For excerpts from existing or upcoming books, lore, maps, and other related content, visit the L.L. Stephens website or L.L.'s giveaway-happy social media.
Socials :
WEBSITE | BLOG | TWITTER | FACEBOOK
BOOK QUOTES