BOOK REVIEW : WHERE THE CRAWDADS SING BY DELIA OWENS
Why should the injured, the still bleeding, bear the onus of forgiveness?

– Catherine Danielle Clark (Delia owens)
TITLE : Where the crawdads sing
AUTHOR : Delia Owens
GENRE : Historical Fiction, Mystery, Romance
FBRC RATING : 5 stars
BLURB:
For years, rumors of the "Marsh Girl" have haunted Barkley Cove, a quiet town on the North Carolina coast. So in late 1969, when handsome Chase Andrews is found dead, the locals immediately suspect Kya Clark, the so-called Marsh Girl. But Kya is not what they say. Sensitive and intelligent, she has survived for years alone in the marsh that she calls home, finding friends in the gulls and lessons in the sand. Then the time comes when she yearns to be touched and loved. When two young men from town become intrigued by her wild beauty, Kya opens herself to a new life–until the unthinkable happens.
Perfect for fans of Barbara Kingsolver and Karen Russell, Where the Crawdads Sing is at once an exquisite ode to the natural world, a heartbreaking coming-of-age story, and a surprising tale of possible murder. Owens reminds us that we are forever shaped by the children we once were, and that we are all subject to the beautiful and violent secrets that nature keeps.
FBRC REVIEW :
I decided to check out Where The Crawdads Sing by Delia Owens after hearing so many raving reviews about it. The synopsis piqued my curiosity big-time that, I couldn't wait to get my hands on this book. I know I am late to the fan-fest for Where The Crawdads Sing, but better late than never right? I thought the book is historical fiction with some mystery, so I was pleasantly surprised to find elements of romance in it. This book totally blew my mind. I adored this story of Kya's perseverance, survival and independence so much. It is hands down one of my favorite coming-of-age stories so far.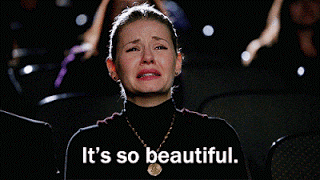 The novel is the survival story of a girl named Kya who lives in the Marsh in Northern California. Kya's mother abruptly leaves her with her father and siblings one morning to never come back. She finds herself with her siblings and a drunk and an abusive father at the shack. Her older siblings grow tired of their father's abuse and leave Kya and her older brother Jodie at home. She was relieved when Jodie decided to stay with her and not walk away with others. But Kya's relief is short-lived when Jodie also pack up to take his leave. She is heartbroken when she realizes none of her family wanted or asked her to go with them. She felt abandoned and devastated. She decides to not let the loss of her loved ones bring her down. She refuses to let the pain consume her and pushes forward with determination.
Young Kya at the age of six is left alone with her father to fend for herself. She decides to make the best out of her situation by taking care of the house and taking over all of her mother's duties without complaint. We can see her strength as a young girl in the way she deals with the difficulties life threw at her. Kya refuses to back down and let her struggles dampen her spirits.
We see the fight of a young child against the curve balls life threw at her. It is very inspiring to see Kya through her patience and hard work to try winning her father's attention and love. Kya and her father's relationship evolves into a unique bond that makes us want to cheer her on as she continues her journey.
Kya's bond with Jumpin' and Mabel is unique and precious. Jumpin' and his wife Mabel becomes protective of her as she grows older offering her basic necessities to being her place of comfort. Kya and Jumpin's relationship throughout the book is beautiful. We see Jumpin' wanting to support her despite them not having much for themselves.
Kya takes in the world around her and uses it to her advantage by applying the things her mother and Jodie taught her. Her hunger for knowledge is such a prevalent theme throughout the book. Despite her lack of education, she uses everything the marsh, her home has to offer to elevate herself in knowledge. She learns about different organisms, insects, and plant-life by merely observing them. We see Kya as a student with a thirst for knowledge.
Kya and Tate's relationship develops through their mutual love for the marsh and the organisms that inhabit it. Kya is an excellent student with a keen eye for detail. Her artistic abilities are also improving along with her mastery of the marsh. Delia Owens takes us through their beautiful and innocent first love and Kya's first heartbreak.
Kya shows us the journey of her heartbreak and how she dealt with love and loss of love. Life's cruelty didn't weaken her. The way she channeled her energy into learning more and grow as an individual was inspiring to say the least.
Chase Andrews, The town's Golden boy meets the marsh girl. He is intrigued by her and decides to woo her. Chase Andrews and Kya's relationship starts off rocky and moves on to become more serious. The best way to describe their relationship is to say it's complicated. Kya wants to fill the void Tate left but is not willing to sacrifice her heart. She finds herself warming up to Chase's advances. Chase's goal was to be the first to sleep with the marsh girl and score points among his friends. We see a manipulative and a cocky guy trying to sway her to make decisions that favor him and only him. Reality smacks Kya in the face when she least expects it. Her life with Chase is not what she envisioned. She finds herself abandoned and left on her own yet again.
Kya breaks things off with Chase and decides not to put herself up for more pain. She decides to brave the world by herself. She works diligently documenting the marsh life and has made a lot of progress in recording them. Tate's re-entry into her life leaves her with uncertainty and joy at the same time. She is encouraged by Tate to submit her work to publishers. Her work on the marsh life is one of its kind and gets the recognition it deserves. We see her life improving from there on due to her hard work and dedication.
Chase is found dead in the swamp. Foul play is suspected. Kya is the primary suspect and has to go through the worst time of her life. The trial was grueling and it left her more closed off from the community than ever. She doesn't want anything to do with the community that shunned her. Kya wants to be left alone and not be pulled into the center of all the chaos.
Kya's journey is undeniably a memorable experience. Delia Owens did a brilliant job in portraying the marsh, intricacies of the wildlife with so much detail that you can picture them vividly in your mind. I believe her expertise as a Zoologist is reflected masterfully in the book. This book was an absolute gem to read and experience.
I am recommending this book to all of you people out there who loves a good coming-of -story. If you love nature and everything it has to offer, then this book is for you.
MY THOUGHTS :
Kya is a fiercely independent character who faced challenges on her own. She is strong, smart and everything a female lead should be. I loved that she always had this drive to do more, learn more. I connected with her character so much.
There were parts in the story that felt unrealistic. The way she dealt with the aspect of food, clothing, and finances at her age was not that convincing. The fact that Kya never encountered any health problems not even once despite living in the marsh seems to be a bit unreal. But, it's a fiction novel and we can certainly allow some leniency on that.
There were a lot of time-jumps in this book. I found it to be interesting and made me pay attention to different times in the book. Kya's every stage in life and her growth overall as a person is very well written. A perfect blend of mystery and romance made this coming-of-age story fascinating to me. I believe this book is worth the hype.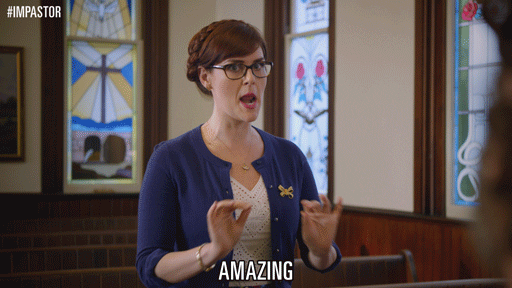 Have you read Where the crawdads sing by Delia Owens? If so, what did you think about this novel? Let me know in the comment section what you thought of this book and who your favorite characters were. If you liked my review, please don't forget to subscribe, like and share. Happy Reading!