BOOK REVIEW : THE KITE RUNNER BY KHALED HOSSEINI
"I wondered if that was how forgiveness budded; not with the fanfare of epiphany, but with pain gathering its things, packing up, and slipping away unannounced in the middle of the night."

– KHALED HOSSEINI (THE KITE RUNNER)
TITLE : The Kite Runner
AUTHOR : Khaled Hosseini
GENRE : Historical Fiction, Contemporary
FBRC RATING : ⭐⭐⭐⭐ ⭐ ( 5 Stars)
SYNOPSIS :
The unforgettable, heartbreaking story of the unlikely friendship between a wealthy boy and the son of his father's servant, The Kite Runner is a beautifully crafted novel set in a country that is in the process of being destroyed. It is about the power of reading, the price of betrayal, and the possibility of redemption; and an exploration of the power of fathers over sons—their love, their sacrifices, their lies.
A sweeping story of family, love, and friendship told against the devastating backdrop of the history of Afghanistan over the last thirty years, The Kite Runner is an unusual and powerful novel that has become a beloved, one-of-a-kind classic.
FBRC REVIEW :
I have been wanting to read a Khaled Hosseini book for ages. Finally, I got around to it. I am so glad I was able to get my copy of this book and 2 of his other books in my haul from Amazon India. I started reading this book at the end of December. I am so glad I picked this book for my first January Read. This was such an incredible reading experience for me.
I absolutely loved it and will be one of my favorite books of all time. The book was an emotional, heartbreaking and unforgettable journey that will tug at your heartstrings. It will grip your heart and pull it out and stamp all over it. The story of Amir and Hassan is so tragic and devastating that I was choked up about the majority of the time. I didn't cry but was very close to losing control of my emotions. This is the best hard-hitting contemporary fiction I have read in a long time.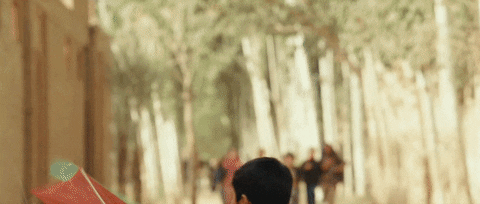 Now that I have expressed my love for the book and all the ways it gripped me, I feel like I can discuss the characters, plot, and the impact of it much more calmly.
Amir and Hassan are the central characters of this book. Amir is a flawed character. His yearning for his father's love is hard to read about. We feel sympathetic towards him at the same time hate him for his cruelty toward Hassan. Amir is cruel, manipulative and taunts Hassan and goes to great lengths to make sure he feels secure in his life. You can see him battling with his guilt at the same time taunting him and mistreating Hassan. The way he takes a step back to gain his father's acceptance and praise and the price he was willing to pay, haunts him. The devastation that comes on to their family because of the choices he made will forever follow him into his future.
Hassan is a pure soul. He is without malice and vengefulness. We see the purest form of love, loyalty, and devotion towards the family he and his father served. He is forever standing up to protect Amir not expecting anything in return. I don't think I have ever seen a character so full of love and loyalty in my life. His love for Amir is the purest, unconditional and truest there is. The way he faces his difficulties and still manages to smile through life is simply admirable, inspirational and commendable. I love how naive and at the same time secure he is in his life to love truly without any agenda. Even at his hardest time in life, he keeps his word to his thankless friend. His blinding devotion and affection for Amir after everything that happened between them shows his character and who he is as a person. No matter what life throws at him he takes it in stride, facing every difficulty with grace and honor. His integrity, honesty, and steadfastness are some of the best traits we as humans can aspire to achieve.
Ali and Baba and Rahim play important roles in bringing the story together. Baba is a very interesting character. He has a presence, a formidable one in this book. He is the ultimate macho man and his ideas of what a man is often so distorted that you couldn't help feeling sorry for the life he had. The constant expectations from Baba left Amir drained and disappointed with himself for not being able to be the boy his father wanted him to be. 
Rahim Khan brings some much-needed softness to Amir's life, silently supporting him and encouraging him in his endeavors and often times seeing the good in Amir when he himself couldn't see good in him. 
Ali is the reason I believe Hassan is who he is. He is silent and compassionate. A man like him is so admirable in the way he deals with life and how acts in the face of difficulties. He is the epitome of forgiveness, kindness, and loyalty. His honest behavior and unwavering loyalty even in the midst of betrayal is simply astonishing. 
Sorabh and his lost childhood will forever stay in my heart. It was devastating to read about the kind of life he had to endure after his parent's death. Everything he had is taken away including his innocence leaving him a hollow shell of a person. 
This book was not just about tragic events but told us stories of friendship, loyalty and family ties. The shared moments of innocence and fun between Amir and Hassan were beautiful. The atmospheric writing, in-depth exposure of human emotions, lack of common decency in the face of war all tugs at our hearts painfully. I felt so many emotions while reading this book. The story was painful, powerful, and hopeful to the very end.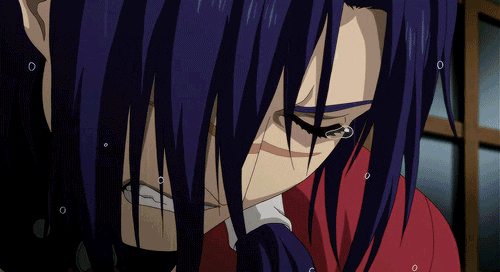 The writing was fantastic, evoking strong emotions from me, the setting was mesmerizing and atmospheric. The story was very well written bringing together the events and scenarios making the perfect tale. I will forever carry a piece of it in me. It's so poignant and though-provoking at times, discussing the political, personal, racial prejudices existing in our communities towards certain people. The other-ism and how our nurture affects our nature and the power of evil and good in the world. 
A masterfully crafted story that will leave a mark on your life. This story is guaranteed to make you feel all of your emotions and then some. It is in my opinion of my favorite stories of all time. I highly recommend checking it out. I have given it 5 stars and for sure read it again.