BOOK REVIEW : THE BILLION POUND LIE BY BILL DARE
How do you make God laugh?… Tell him your plans.

-BILL DARE, THE BILLION POUND LIE
TITLE : The billion pound lie
AUTHOR : Bill Dare
GENRE : Satire, Comedy
FBRC RATING : 4 stars
BLURB :
'We have been dropped into a world of dazzling possibilities.'
A hapless barista is mistaken for the winner of a new record-breaking global lottery. He drunkenly plays along. The next day he wakes up with a hangover and the world's press at his door. The promises he made to friends are not forgotten. So begins a roller coaster ride as he tries desperately to do the right thing. His partner is held to ransom and the real winner emerges from the shadows.
Written by the creator of Dead Ringers, this is the third novel by a British writer at the top of his game. This is a page-turner with lots of twists and turns and some wisdom about self-delusion, greed, sexual compulsion, and the enduring power of love.

FBRC REVIEW :
DISCLAIMER : I received an ARC( advance review copy) of this book for free from BookSirens, and I am leaving this review voluntarily. Thank you BookSirens for providing me with an ARC of this book.

The book is about a barista, Leo Morphetus who gets mistaken for a lottery winner. The story starts off with Leo finding out his ex-wife is involved with a Mazda guy. He is devastated and wants to get Helen back, but finds out that he has no means to do any of it with his job as a barista who sells coffee on a tricycle apparatus. He struggles with financial problems and despite that, he still wants to take care of both Helen and their daughter Amy.
Leo is portrayed as a man who is filled with despair as he realizes that he not only has lost his ex but is on the verge of losing his child as well to the new man Tony, the gem trader in Helen's life. Tony is older and confident. He also has the approval of Helen's parents who never accepted Leo. Everything about the situation with Helen enrages him and he decides to get expensive chocolates from the store of the Bangladeshi guy Hamir.
The area from where the winning lottery was purchased was announced. Hamir seeing that the location as their town believes he sold the winning ticket to Leo who used to purchase lottery from him consistently. A couple of conversations and back and forth banter gets misunderstood. Hamir believes Leo to be the winner misinterpreting his words and publicizes the fact to people around him.
Leo after meeting his daughter finds out that Tony has gifted her with a gold bracelet. He leaves his in-law's place talking about changing things and his future for the better. He leaves to the bank to apply for a loan and gets rejected. He finds out that he is evicted from his place and realizes that he is at a really low point in his life. Life has dealt him a tough hand and he looks at himself with mirth and decides to take charge of his life.
The rumor that Leo won the billion-pound lottery is rampant in the town. He goes to a pub and drinks himself to a stupor and makes a positive life-changing speech. The pub dwellers all cheer him on and he gets everyone's drinks and makes promises to people that he shouldn't, considering he is penniless and homeless. All of his actions were interpreted as a victory dance and more people becomes convinced that he is the billionaire barista.
Leo wakes up from deep sleep to see posh surroundings and is confused. Vince his friend gives him the rundown of the events and Leo becomes instantly horrified. The mere idea that he has promised people he would help them out of their various problems is enough to bring reality crashing down on him.
Leo tells Vince the truth about the events and they decide to come clean to the world that it was all a misunderstanding in a press conference. His promise to give a young girl Poppy money for her bone marrow transplant treatment becomes his sole reason to not to come clean to the press. They don't lie directly to the press but decides to mislead people regardless.
One omission and several misconstrued statements later they become empowered by their fame, position, and the money. They use their power to their advantage and get more embroiled in deceit and lies.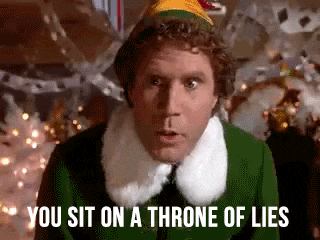 Their life changes drastically in one night and they decide to use it for their benefits. Every single action they take leads them into a bottomless pit of lies and falsehoods. Leo and Vince enjoy the lifestyle of the rich by traveling in a limo and basically living out of it until finding an appropriate residence. They lead glamorous lives and enjoy the attention and respect people seen to be offering them in the wake of their popularity.
Donna, the journalist who covered their story finds out various details that make her doubt Leo and Vince and is constantly on their trail to find out the truth.
Mrs. Nina Allam, Amy's teacher is struggling with her actions that contradict her way of life as a practicing Muslim. Nina's character as a compassionate and understanding teacher with her background is also refreshing to see. We see how she finds out that the bracelet given to Amy is not gold and finds herself having difficulty understanding how a decent man like Leo can deceive his daughter Amy. She confronts Leo and tells him to be honest about things.
We get a glimpse into Leo and his awkwardness with women and how the interaction with the escort Monica escalates. Every interaction Leo has with the characters in the book leaves us with the picture that with money and status people who were rude and even disrespectful tend to change their approach later on.
The story moves on with more and more lies getting told and Leo and Vince getting deeply tangled up in the deception with no way to come out unscathed. The foreboding thought of the real winner coming out and revealing the truth to the public is at the forefront of Leo and Vince's mind. The story goes through interesting twists and turns and keeps the reader engaged and intrigued to the end.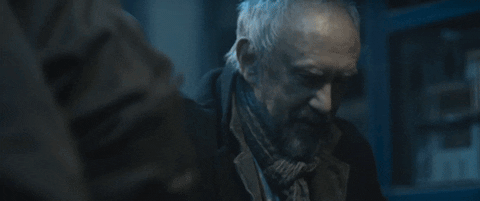 MY THOUGHTS :
I really liked this book. I enjoyed the way the story was told. The central character Leo was a perpetual people-pleaser in my opinion and found himself to be in the most difficult situations throughout this book. The story is of a flawed man wanting to move forward from the dark days with positivity. He has good intentions in the beginning and as he gains more strength and power from the change in people's attitudes he discovers a new side to himself that he never knew of.
The evolution of the lies and deceit is portrayed in an interesting manner. The need for acceptance and approval is basic in most human beings. The struggle Leo faces when he comes face-to-face with the consequences of his lies is real. As a reader, I got pulled into the story-line quickly. I wanted to see how Leo and Vince with their vulnerabilities as young men with bigger dreams than they could afford to navigate the hurdles they encountered in their lives.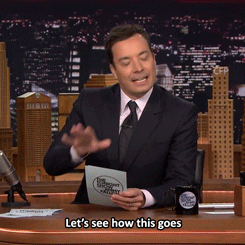 This book was entertaining and the situations in which Leo and Vince found themselves tangled up were funny. Some of the characters and their actions made me think of how people in various communities react to wealth. A lot of bitter truth was presented with ease. The story is about family, love, and greed. The power of money and the destruction it can cause is illustrated effortlessly.
We see the power of friendship, loyalty, and love, and how all of it combined move the story forward. The story also brings out the fact that even though we make plans, God has a different plan for us. Charity is a huge theme in this book and as Leo lives his life as a rich guy he still manages to put the needs of people who need it more as a priority. The generosity of the real winner is also worth mentioning.
I don't condone the lying and deceit the main character involves himself in, but I understood where he was coming from. Leo tells us how he wanted to change the way people looked at him and his sole motive was to show that he wanted to be accepted for who he was. He understands he got carried away and how he wants to right the wrongs by doing things for the needy. I liked how the story ended on a positive note and if it wasn't for our mystery winner's background we probably wouldn't have this ending.