BOOK REVIEW : STRINGS BY CHRISTOPHER GALVIN
TITLE : Strings
AUTHOR : Christopher Galvin
GENRE : Children's Fiction, Fantasy
FBRC RATING : 3 stars
BLURB :
Welcome to the world of 'Strings': Mary Scully is a kind, clever and loving 12 year old girl. She's also lonely with no friends. That is until her imaginary friend, Mr Socks, appears to brighten up her day. But something else out there hears the sadness in her voice, and decides the best course of action to take is to make Mary a permanent resident of Puppet Town. Whether she likes it or not! Full of humour, excitement, action, and fantasy, 'Strings' is sure to capture the imagination of the young and old alike. If you loved 'Labyrinth' or 'Coraline', 'Strings' is the story for you!
FBRC REVIEW :
DISCLAIMER : I received a review copy of this book for free from Goodreads and I am leaving this review voluntarily. Thank you Morgan, from FOR LOVE OF A BOOK group at Goodreads for providing me with a review copy of this book.
Strings is the story of the 12yr old girl Mary Scully living with her parents Anthony and Barry at the end of the Cotton Lane. She is lonely and relied on her imagination a lot to work through her boredom. She spends most of her time on her own as her parents worked during the day. Mary loves drawing maps of imaginary places and jumping into it to live an alternate life through her imagination.
Mary one day found a special friend and became bonded with it. She named him Mr. Socks and they were very close to one another. They went on their adventures together. Her parents were concerned at first but later on, accepted Mr. Socks as a part of their small family. Mr. Socks brought out Mary's funny, clever side she hides.
Abigail Hodges the school bully sees her and Mr. Socks playing in the yard and taunts Mary. Mary is scared and doesn't want any confrontation. Abigail's remarks about Mary's oddities makes Mary self-conscious and draw herself back into her shell.
One day while hiding in her room Mary sees a puppet stage and goes to investigate it with her best friend Mr. Socks. They meet the strange Mr. Con and Mrs. Old. Mary and Mr. Socks gets into the stage and finds themselves trapped in a new world. The new world pulls them in deeper. They find out they are in a new world called Puppet Town. The puppet town is colorful and full of excitement. The town is unique with its different residents. They meet a new friend Bear. With the help of Bear, they figure out the solution to get back to the real world.
Strings is the story of friendship, love and, perseverance. The story pulls you in with its unique characters. The story is short for children to enjoy without getting bored. The description of the town and the characters help us imagine the world of Mary vividly. The story is appropriate for kids and will help them understand the importance of love for family and friends and their loyalty towards them. The story is fun and filled with adventures of Mary and Mr. Socks.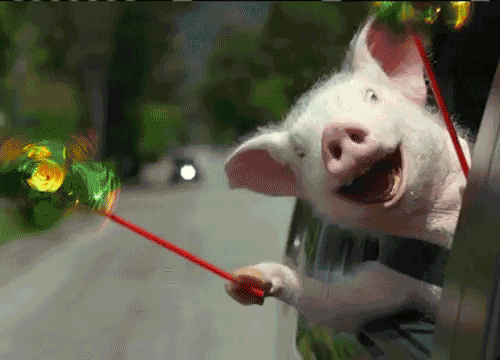 MY THOUGHTS :
I gave the book 3 stars even though I enjoyed it is because I wished it was a little longer. I wanted to get immersed in the story but found myself out of the world before I had a chance to really enjoy the world. I wanted the book to be more of an experience. I wish we had more descriptive adventures to keep the reader hooked. The story is apt for children under 8 yr old. For kids older than 8 yr old the book could have been longer and more descriptive of the Puppet Town. I believe that the story had room to expand and felt robbed of the experience to visualize the story effectively.
Mary's character and her being left alone at home a lot made the story a little bit difficult to believe. For a 12yr old to stay home alone during day time just doesn't feel real. The fact that 12yr old was playing with Mr. Socks at her age was also quite strange. I guess if Mary was younger then it would have made more sense.
Aside from the fact that the book was short for kids above 8yrs and the minor issues, I enjoyed the book. I can see the story being read to my kids and them enjoying the story as well. The book is enjoyable and good for kids with some hidden lessons as well.