THE LAST WISH (THE WITCHER #0.5) BY ANDRZEJ SAPKOWSKI | BOOK REVIEW
TITLE : The Last Wish (The Witcher #0.5)
AUTHOR : Andrzej Sapkowski
GENRE : Adult Fantasy, Epic Fantasy
FR RATING : ⭐⭐(2- 2.5 Stars)
DATE OF PUBLISHING : December 14th 2008 
FR REVIEW
I have been wanting to read The Last Wish by Andrzej Sapkowski for the longest time. Ever since the first season of The Witcher came out, I was excited to try it. When the chance to read this series came about in the form of buddy reads on Goodreads, I obviously jumped. The chances of me reading it on my own was pretty slim, as I knew I'd be intimidated by the prospect of tackling a widely popular series. I haven't watched the series, because I didn't want to spoil myself. So here I am after finishing the first book The Last Wish and I am honestly a little deflated by how underwhelmed I am feeling. I guess that is to be expected when you have a collection of short stories that are translated from another language (Polish). The series has 8 books in total, 2 short story collections, a prequel, and 5 books for the main series.
Source : Giphy
The Last Wish is the first book in The Witcher series and as I mentioned is comprised of 7 short stories within the book. The book serves as an introduction to the world and our main character Geralt of Rivia who is a Witcher, an assassin for hire. The Witchers are special because of how they are created. They are neither human nor monsters. They are trained from a very young age and are created through mutations by ingesting different elixirs and poisons. The Witchers are hired to kill monsters that attack the land and the people. Even though they are called in to do the dirty work of ridding the world of supernatural creatures, they are treated with contempt and prejudice. Geralt goes from place to place seeking work and we get to see his various adventures in the form of flashbacks while he is recuperating at a temple from a grievous injury he sustained from his latest monster hunt.
Source : Giphy
The stories in this book were inspired by some of the popular fairy tales and the monsters were so interesting with some being a combination of well-known creatures and some being completely unique that is quite famous in Polish stories. For me, some stories worked really well and I liked the different themes explored by those stories, and some others, unfortunately, were a miss for me because I wanted more out of them. They were too short to form a clear impression of the characters. The best parts of this book were the setting, the world, and the supernatural creatures. There were striga( which I think was a combo of a vampire and a werewolf), kikimora, a combo of vampire and succubus, elves, human turned monsters, and so much more. I am assuming, all this book is meant to give us was a taste test for the upcoming series. If that was the case then I guess, Andrzej has succeeded in that regard.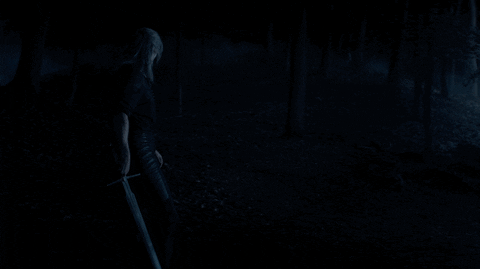 Source : Giphy
The writing is what I had most of my gripe with. The writing style and the dialogues felt stilted and way too rigid. The conversations did not flow naturally and felt forced at times. There were also times when Geralt or some other character would say things and others would figure things out without anything being said. There were times when the characters were seen to be clearly communicating, often using looks rather than words, and they would all understand each other and know what was going on, often confusing me as to what was happening in the story. Then to make things worse, Geralt or the other character would explain things in the end. I understand that the author aimed to show Geralt as smart and observant, but the execution of it fell through in my opinion. Also when it comes to Geralt and his friends we are to understand he cares for them deeply by the limited interaction we get. There is not enough information shown to make us understand his loyalty towards them. I am hoping the stilted dialogues could be because this book is a translation rather than the original work. The pacing is a mix of fast and slow and can be expected when we have several short stories within the main story that encompasses them.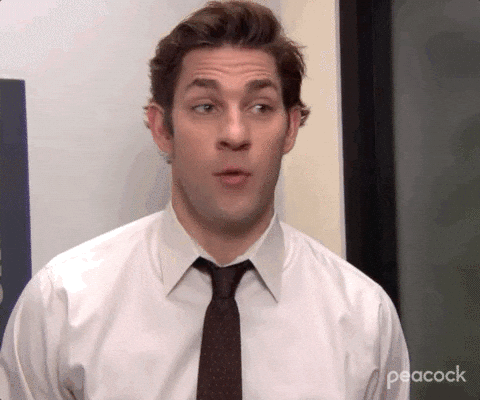 Source : Giphy
The female characters and their portrayal is also something I was not a huge fan of. Especially when it comes to younger girls and how they were described. I can understand that in the early days young girls from ages of 12 and above were often treated as women once they matured biologically, but for a male character to talk about the development of certain parts of anatomy just makes them creepy and pervert by most standards. The male gaze is quite evident in this book and I am warned it gets worse in the upcoming books. If that is something that would annoy you, be warned.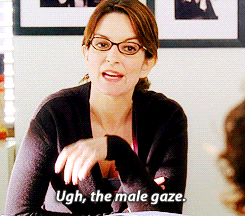 Source : Giphy
I think from everything I have read or heard about this series, one thing I am sure of is that these books are a great addition to the people who are fans of the games and vice versa. I believe the games do a good job of bringing these characters to life and adding more depth to them. Having not played the games, the story felt lacking in that regard, but to me, this serves as a condensed introduction for the world and characters.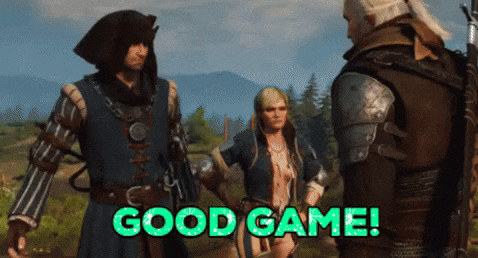 Source : Giphy
Overall, there were parts of the story that I enjoyed and was intrigued by. However, I like my stories to have engaging dialogue and great three-dimensional characters. While the book does attempt to bring some of the characters to life, the short story format and the writing style prevented adding those flavors. I am still confused as to how to rate the book. My gut feeling is to give the book 2 – 2.5 stars. This was an OK book for me. I would have enjoyed this so much better if the dialogues and interactions flowed organically. I had purchased the rest of the books in the series and so I'll be continuing with the series and see what's in store for Geralt. This book is for anyone who loves RPG games and would love to learn more about the characters or for anyone who loves a different world with interesting creatures, supernatural elements, and magic.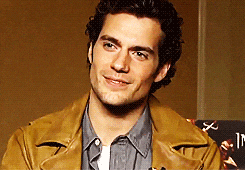 Source : Giphy
Have you read, played, or watched the series? What did you think of it? Let me know what some of your favorite fantasy series are?
SYNOPSIS
Geralt the Witcher—revered and hated—is a man whose magic powers, enhanced by long training and a mysterious elixir, have made him a brilliant fighter and a merciless assassin. Yet he is no ordinary murderer: his targets are the multifarious monsters and vile fiends that ravage the land and attack the innocent. 
But not everything monstrous-looking is evil and not everything fair is good… and in every fairy tale there is a grain of truth.
Source : Goodreads