ADULT
,
ARCS
,
BOOK REVIEWS
,
CONTEMPORARY
,
DYSTOPIAN
,
FICTION
,
GENERAL
,
LITERARY FICTION
,
NETGALLEY
,
SCIENCE FICTION
,
WOMEN'S FICTION
THE LAST MIGRATION BY CHARLOTTE MCCONAGHY | BOOK REVIEW
TITLE : The Last Migration
AUTHOR : Charlotte McConaghy
GENRE : General Fiction, Contemporary Fiction, Literary Fiction, Dystopian, Science Fiction
FR RATING : ⭐⭐⭐⭐⭐(5 Stars)
DATE OF PUBLISHING : 28th January 2021
FR REVIEW
DISCLAIMER : Thank you, Random House UK, Vintage Publishing and Chatto & Windus for providing me with an ARC of this book. I am leaving this review voluntarily.
Charlotte McConaghy brings us a beautifully poignant and heart-wrenching story that will grip you and move you beyond your imagination through The Last Migration. I didn't know what to expect when I picked it up. So, imagine my surprise when it managed to exceed my expectations and broke my heart in the process. I am an emotional mess after reading this and still feel the sadness carving deeper into my heart. You need to keep a box of tissues at hand if you are planning to read this one. Now that I have somewhat articulated my feelings toward this book; I feel like I can discuss the book more calmly.
The story is set in the distant future, where our planet has undergone drastic transformations due to climate change with disappearing wildlife and other life forms. Franny, our protagonist is determined to track the progress of the Arctic Terns when they make their migrations to Antarctica. This rigorous journey is believed to be their last migrations and Franny wants to follow them to their final destination. With the fishes also disappearing at a rapid rate, the birds and their species are also slowly dying out from lack of food. To watch over the Arctic Tern's progress, she seeks the help of a fishing crew, who later on becomes her family of sorts. The story takes us through her journey on the ship in the present. It also slowly unveils the trauma and secrets Franny has experienced in her life. Her past is the reason she is on this path, and we follow her as she decides to make the last migration with the birds. Can Franny succeed in making the trip?? Will she be able to protect the birds??
The Last Migration is definitely an apt read for us during this time. To have a book that honestly and brutally exposes our faults and actions to show the extent of the destruction is worth a lot of praise. I don't think I have read a book that makes us pause and think of our mindless actions and it's consequences in such an effective way. This is truly a remarkable feat to bring us the unavoidable reality we are to face if we continue on in these neglectful behaviors. It's thought-provoking and emotionally gripping and creates a sense of helplessness in the readers right along with the protagonist. Her dread, her fear, and her pain all become ours as we see the world through her eyes.
When it comes to the characters, Franny is our protagonist as I mentioned before. She is the one carrying the story forward. We see her upset and depressed about the state of the world and how birds have been a huge part of her life. She feels closer to them and wants to be untethered, just like them, free to wander wherever her heart takes her. We see her determination and courage to protect the wildlife from destruction but feel her hopelessness at the same time. She is not afraid of the ocean and every time she runs to the ocean or jumps into it, without any regard for her safety, you get to see her in her natural element where she feels free and calm. I loved seeing the world through her eyes and felt her sadness, happiness, love, and loss right alongside her. She is fragile and yet strong. I loved her so much and she is going to a memorable character for me.
I loved how the story was written and the pacing and the style of storytelling kept me glued to the book. I couldn't put it down and it is the best feeling in the world to me when a book does that. I have been reading books that are quite emotional for the past few months and when I say this one got me crying quite badly. I am telling you guys need to be prepared for the emotions and the feels to hit you.
The prose is beautiful, filled with descriptions. I had a vivid reading experience and it was amazing. The writing unflinchingly honest and picturesque. The atmospheric setting taking us from place to place and still keeping us hooked to the mystery that is Franny Stone, right to the end felt so good. I loved being in this book seeing through Franny our world and what it has come to be. It is a melancholic read, but at the same time brave and funny that it melts your heart.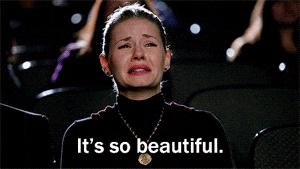 Source : giphy
Overall, this was a splendid reading experience. I loved reading every second of it. If you like traveling and love stories about the environment and nature, this is the one I would highly recommend picking up. I heard that it is going to be adapted and it makes me equal parts nervous and excited. A hearty congratulations and a huge thank you to the author for the success of the book and for giving us readers a story that will stay in our hearts forever. I gave the book 5 stars and go pick it up!! I mean, now !!! Please!! This is my first 5 stars reads for 2021 and it's a strong contender. Also The Last Migration has me into my all time favorites, just wanted you to know.?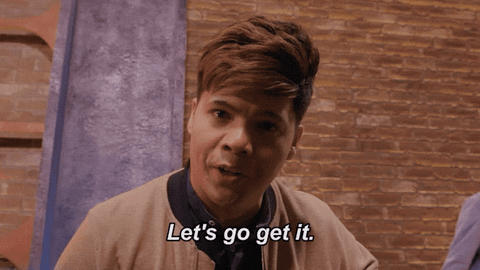 Source : giphy
These are some of the quotes that hit me, and I want to share it with you guys. There is so much more, where this came from. Do pick it up.
It isn't fair to be the kind of creature who is able to love but unable to stay.

-Charlotte McConaghy
A life's impact can be measured by what it gives and what it leaves behind, but it can also be measured by what it steals from the world.

– Charlotte McConaghy
The only true threat to birds that has ever existed is us.

– Charlotte McConaghy
Buy The Last Migration –
DISCLAIMER : Some of the links are affiliate links, meaning, at no additional cost to you, I will earn a small commission if you click through the link and make a purchase.
SYNOPSIS
Franny Stone has always been a wanderer. By following the ocean's tides and the birds that soar above, she can forget the losses that have haunted her life. But when the wild she so loves begins to disappear, Franny can no longer wander without a destination. She arrives in remote Greenland with one purpose: to find the world's last flock of Arctic terns and follow them on their final migration. She convinces Ennis Malone, captain of the Saghani, to take her onboard, winning over his salty, eccentric crew with promises that the birds she is tracking will lead them to fish.
As the Saghani fights its way south, Franny's new shipmates begin to realize that the beguiling scientist in their midst is not who she seems. Battered by night terrors, accumulating a pile of letters to her husband, and dead set on following the terns at any cost, Franny is full of dark secrets. When the story of her past begins to unspool, Ennis and his crew must ask themselves what Franny is really running toward—and running from.
Source : Goodreads