THE HUNGER OF THE GODS (THE BLOODSWORN SAGA #2) BY JOHN GWYNNE | BOOK REVIEW
TITLE : The Hunger Of The Gods (The Bloodsworn Saga #2)
AUTHOR : John Gwynne
GENRE : Adult Fantasy, Epic Fantasy
FR RATING : ⭐⭐⭐⭐⭐(5 Stars)
DATE OF PUBLISHING : April 14th 2022
Check out my review for The Shadow Of The Gods – Here
FR REVIEW
Disclaimer : Thank you, Netgalley, Little Brown Book Group, and Orbit for providing me with an arc of this book. I am leaving this review voluntarily.
Shadow of the gods was one of my favorite books of 2021. So I had high hopes for The Hunger Of the Gods. It is one of my most anticipated reads of 2022. And I am happy to say, it met all of my expectations and was just epic!!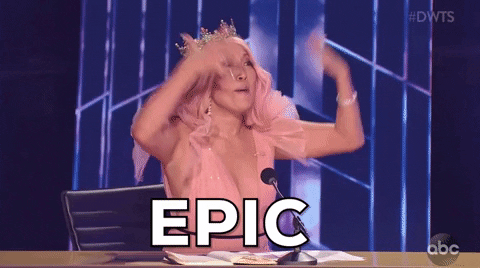 The Hunger of the gods is the second book in The Bloodsworn Saga. It picks up right after where we left off in The Shadow of the Gods. One of the things I really appreciate about Gwynne is how he has included a character's list and the story so far section. This really helps in refreshing my memory and also keeping track of who's who, especially when the books are published with some time between them.
The story is set in a Norse-inspired world called Vigrið. We follow our 3 main Characters Orka, Elvar and Varg after the events of book 1 into new adventures. Lik-Rifa has risen and now the Battle-Grim needs to find a way to restore the balance. The solution is the kind with lots of danger. Battle-Grim's decision will change the world once again tipping the scales and creating more conflict. The high stakes all-out war breaks out threatening the land of Vigrið.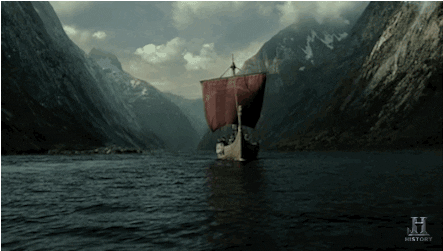 Source : Giphy
Now let's get into the characters. Orka is obviously continuing on her quest to find her son Breca. This time around she has more people on her team, helping her out. I love Orka. She is one of my favorites in this book. Not only was she a great mother, but she is also one of the most lethal warriors to exist. She is a force of nature and is freaking awesome. Her dedication and love for her family are one of her highlight characteristics and it stands out in almost every scene. She is terrifying when she lets herself loose and you do not want to be on her bad side.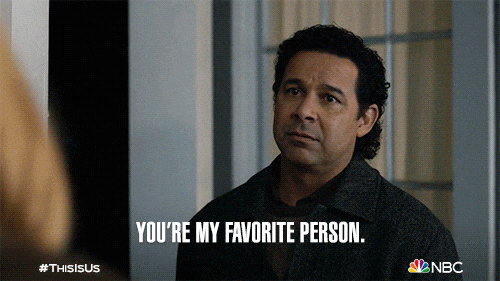 Elvar, the other main character is trying to come to terms with the new reality and the betrayal she and her Warband experienced. She has so much responsibility and needs to grow and take charge as well. I liked the direction her story is going and how everything got settled in this book. I can't wait to see how things will go moving forward with all the new changes she has brought into the storyline. We also get to see quite a bit of growth to her character and she does have a strong arc at this point.
Varg our third main character is on this new mission with the bloodsworn and is doing everything in his power to unravel the mystery surrounding his sister's death and avenge her. With all the three characters going on these different journeys to fulfill their oaths or promises, and all the avenging they need to do, things get dicey as they all move forward with constant conflict arising every now and then. With the rise of new power, and danger lurking right around the corner, this book delivers an action-packed and engaging story that will make you want to pick up the 3rd book soon.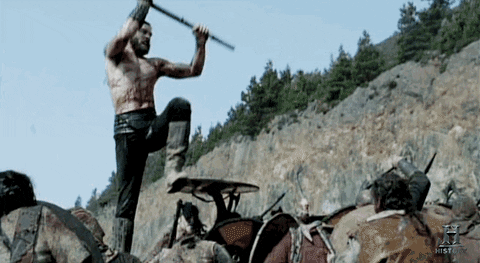 Source : Giphy
The best thing about this book is the character work. I love that john Gwynne has created some of the best female characters in this book. They are all extremely powerful warriors with so many layers to them. It's always amazing to explore multi-dimensional characters. This was a thrilling adventure and we get to not only follow our 3 main characters in TSOG, we also get two additional POVs from the antagonist's of the story.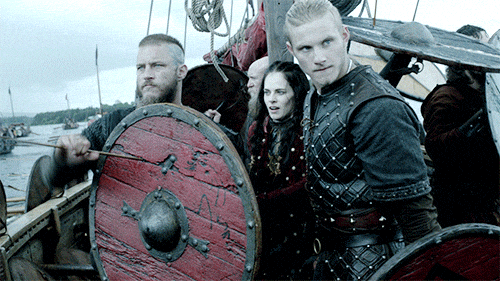 Source : Giphy
The extra POVs were well done and had so much to offer in terms of bringing forward a well-rounded story. The characters were morally grey and it was fascinating to see what made them tick and their motivations for their actions. The inner monologue of one of the characters was awesome and oftentimes hilarious. He was deceptive, always underhanded in his dealings, petty, arrogant, and has a sneaky personality. This guy almost always came out of the most dangerous situations somehow unbelievably alive when I thought he would be dead meat already. He was also sarcastic and has all these inner monologues, that were completely opposite to his actions and demeanor on the outside. So he will be subservient and ready to do things for others and act in that way, but in reality, he would be cursing them in his head and talking crap about them. The POV character had a lot of misgivings and regret about his actions and how things turned out. He is dealing with conflicting emotions and simultaneously battling the sense of belonging he felt after what he did and joined the new group. So it was fascinating to explore these two new POVs as they added more to the story.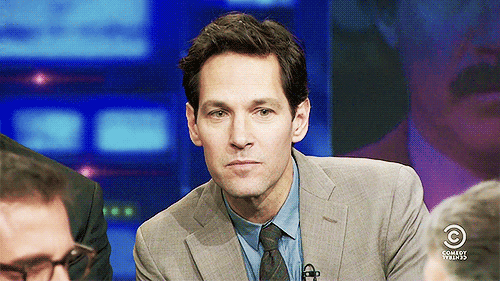 Source : Giphy
When it comes to the pacing of the book, it's not the same throughout and so there are so many moments where the characters are mainly traveling from one place to the other. It can be boring to some people. I didn't however feel that way. There were so many fighting sequences put between the travels and this actually helped break the monotony of the travel scenes. All these action sequences that were put in between the different travels made it even more exciting. If travel sequences or going on these long journeys or quests are not your thing, then this book might not be for you. I enjoy them as it gives us more of an insight into the characters, their personalities, and the different dynamics between the members of a group. Speaking of the action sequences and battle scenes, Gwynne is a master at creating some of the best settings for them. You feel the tension as if you are one of the warriors in the shield wall. I could feel the mounting tension, the heat, and the adrenaline while reading it. My nerves were shot and I was in awe of what I could feel by just reading. He has done a fantastic job of capturing the perfect atmosphere for some of the best battle/fight sequences.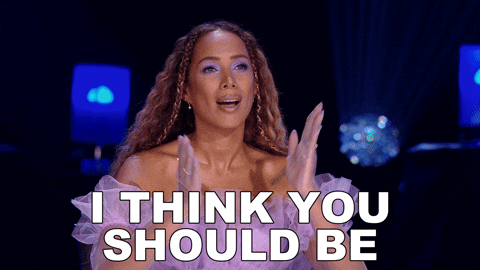 Source : Giphy
The world-building is gradual and progresses along nicely with the plot. The world gets expanded upon what we already knew of it. We get to see new places and learn more about the Gods and also get to see new creatures. Some were so horrifying to think about.
Overall, this is a fantastic continuation of the Shadow of the Gods. It's a slow burn fantasy like the first one with the tension and momentum building gradually up towards the end. And that finale is one heck of an explosive sequence. The book ends on a cliffhanger and did leave me with a lot of questions. I can't wait to get my hands on the 3rd book and find out what will happen to our Warbands.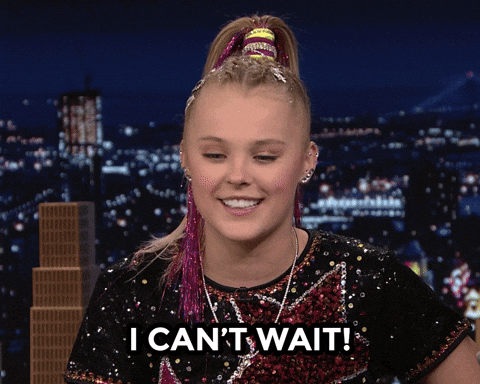 Source : Giphy
I wish we had the third book as of right now but I understand that it will take time. We all know what recently happened with Gwynne and his family. I hope and pray they all have the strength to heal and recover from the unexpected loss of his daughter Harriett. It is understandable he would be taking a long break and I just want to let him know that it's important to take the time for healing. I cannot imagine how hard it is and am at a loss for words. I am praying for things to get easier for them.
I gave the book 5 stars. I highly recommend checking the sequel out if you enjoyed the first book. For those of you who are still on the fence about the series, I just want to say it's an amazing read, it's thrilling and has so much excitement and mounting tension with wonderful and compelling characters. The book is also accessible and easy to understand. I highly recommend picking up the series if you like Norse-inspired epic fantasy, with a ragtag group of Warbands, and also if you love stories where ancient powers are rising and the protagonists are fighting to restore the balance. Go pick up the book and enjoy this epic tale of Gods, warriors and mothers who just want their kids safe in the dangerous times.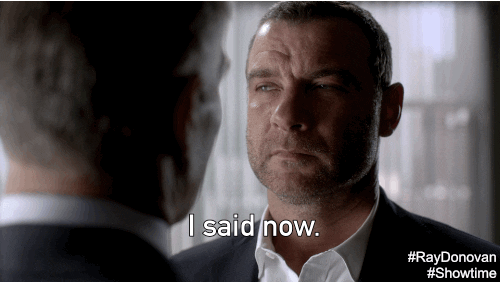 Source : Giphy
SYNOPSIS
The Hunger of the Gods continues John Gwynne's acclaimed Norse-inspired epic fantasy series, packed with myth, magic and bloody vengeance.

Lik-Rifa, the dragon god of legend, has been freed from her eternal prison. Now she plots a new age of blood and conquest.

As Orka continues the hunt for her missing son, the Bloodsworn sweep south in a desperate race to save one of their own – and Varg takes the first steps on the path of vengeance.

Elvar has sworn to fulfil her blood oath and rescue a prisoner from the clutches of Lik-Rifa and her dragonborn followers, but first she must persuade the Battle-Grim to follow her.

Yet even the might of the Bloodsworn and Battle-Grim cannot stand alone against a dragon god.

Their hope lies within the mad writings of a chained god. A book of forbidden magic with the power to raise the wolf god Ulfrir from the dead . . . and bring about a battle that will shake the foundations of the earth.
Source : Goodreads