The Headlock Of Destiny (The Titan Wars #1) By Samuel Gatley | BOOK REVIEW | Escapist Book Tours
TITLE : The Headlock Of Destiny (The Titan Wars #1)
AUTHOR :  Samuel Gatley
GENRE : Fantasy
INTENDED AGE GROUP : Adult
FR RATING : ⭐⭐⭐⭐⭐(5 Stars)
DATE OF PUBLISHING : March 6, 2020
PUBLISHER : Self Published
NO OF PAGES : 354
Welcome to my tour stop for The Headlock Of Destiny (The Titan Wars #1), hosted by Escapist Book Tours. I am so grateful to be part of The Escapist Book Tours and be able to review the book. I also want to say a huge thank you to the author for sending me a physical review copy of the book and an arc of the second book. Make sure to check The Escapist Book Tours out because they do an awesome job of introducing a lot of new titles mainly self pub and indie published SFF books. 
If you are interested in checking out the official page for the book tour – CLICK HERE 
Content/Trigger Warnings :
Shown on page :
Racism, Drug/alcohol, Unlawful imprisonment
Alluded to :
Sexual assault
FR REVIEW
Disclaimer : Thank you so much to Samuel Gatley and Escapist book tours for the physical review copy. I am leaving this review voluntarily.
I want all of you to stop doing what you are doing and go read this book. Right now.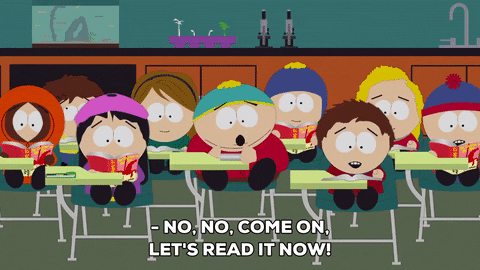 The Headlock Of Destiny by Samuel Gatley is the first book in The Titan Wars series. This is a solid introduction to a brand new series with a lot of heart and passion packed into it. This series perfectly marries fantasy and pro wrestling and delivers a ton of action, entertainment and fun. Not only is it original, unique, and one of it's kind it also brilliantly executed with wonderful characters, good plot, and a fantastic underdog.
I want to tell all of you a funny childhood story before getting to the review. So, when I was a kid, I lived in Saudi for couple of years with my parents. Being the only child at the time and a very restless energy bunny, my mom had to find ways to engage, and entertain me just so she could get her household chores done. So TV was one of the options available, but unfortunately there were not many options for kids besides couple of Arabic cartoons, some sports, and local channels. Since we also had wrestling and sports available in Arabic, that used to be one I watched quite a bit. And because my dad loved wrestling he would put it on to unwind after a hard day of work. We all would sit down and watch it at night. Even if I didn't know the different terms and other stuff related to wrestling I was always entertained and excited by the action on screen. The funny thing is my favorite thing to do when we had guests were to show them my wresting moves that I learned. One day my uncle came to our house for a couple of days and let's just say he still remembers the events so vividly that he tells those stories even to this day. So what I did was, I climbed on top of the TV shelf that had different levels to it and decided to jump from the top and drop my elbow onto him. This was one of my favorite moves apparently. I think it's called the bionic elbow and from what I have heard from my uncles and family, I pretty was good at it.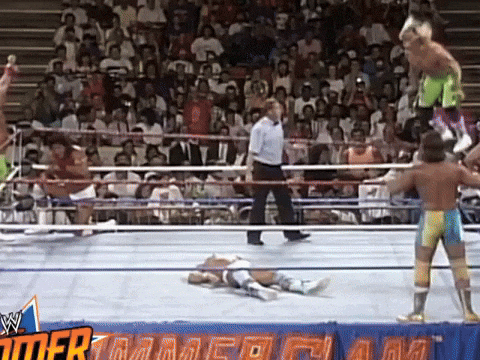 Now that I have shared my childhood story that no one asked for, let's get into the review.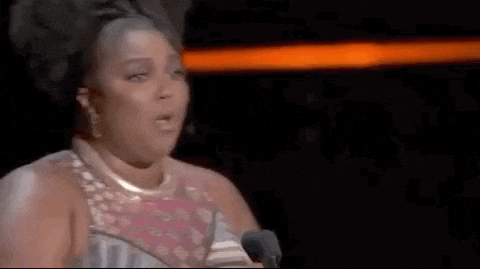 The story is set in a small town called Headwaters, known for its famous brewery. The town, just like every other place in this world, is obsessed with Titans and wrestling. Van, our main character, is a Titan, a race of human-like beings thought to have descended from Giants. But he is no wrestler and hates fighting. He works as a grunt and errand boy who does most of the heavy lifting for the brewery. He was raised by the Headwaters community after his mother died in childbirth. Ever since then, he has been nothing but a person who got treated badly or bullied for his race. He was weak as a youngling, and that made others bold, and they always bullied and made fun of him. Even though he loved to watch wrestling and was in awe of the Titans as a young kid, he never picked up fighting in the ring, something that is expected to be the ultimate destiny for all Titans. Life had dealt Van a few blows that made him spend his time in self-pity and self-loathing. He spends his time mostly working at the brewery and then unwinding by drinking beer at night. No one cared for him or thought much of him other than a few friends at the brewery.  One day, after a surprising turn of events, Van gets called to fight in place of another Titan who gets injured. With barely any support from his people or the people who hired him, Van finds himself facing more challenges. Not only is he alone in a new place for the competition, but he also has to win against other Titans who are more powerful than him. Add to that the politics, the corruption of the organization in the capital, and the unknown threat casting a shadow over the world and threatening its balance, and Van has to do everything within his power to make sure he walks away alive.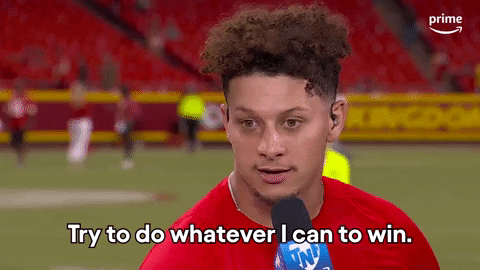 This book was everything I wanted, and it delivered all the fun. It was a very unique concept and a fascinating introduction to a new series. I loved how the author took an original and fresh take on fantasy and made it stand out from all the other fantasy books. This was unlike anything I have read before, and I am so glad I got the chance to read it. 
The characters in this book were one of its strongest aspects. Van is definitely a character I loved following from the beginning. He is very interesting and has a lot to offer in this book. He was a fantastic underdog, someone you couldn't help but cheer on. Despite his constant self-pity and insecurity, his growth as a fighter was marvelous to witness. I loved seeing him grow into himself, gain confidence, gain a circle of friends who grew around him offering their undying support and friendships. There were quite a few heart-warming moments in the book with his new found-family of sorts. This is essentially a story of fighting against all odds, found-family, friendships, loyalty, power, its abuse, and sportsmanship. You also get themes of otherism and racism in here. A very interesting book that is riddled with lots of nuances and important messages despite the outer flamboyance and entertaining story. From the quieter inner ramblings of our protagonist to explosive matches to the treachery and politics of different nations and corrupt governing groups, we have everything you need in this story to keep us engaged.
While reading the book, I know you will have this thought in your mind: How the hell does this guy pull off so many of the unlikeliest of victories despite having no experience?" Yes, that question did pop into my mind from time to time. Was luck on his side?? Yes. Were there moments he was able to overpower his opponents even when the odds were heavily stacked against him?? Yes. My understanding is that he has something special that makes him rise above others, something unique to only him. Also, the book does mention how quickly he recovers, which can also be a contributing factor and why he is different. The years of rage he hid and buried surfaced constantly when his pride and integrity were threatened during the matches. I do believe those kept him moving forward and fighting to win. It also gave him the much needed edge against his opponents. 
The writing is simple and easy to get through, and it works very well with the setting and the world. I also loved the simplicity of the prose because of how well it was used in describing and setting the scenes. All the fight scenes and matches felt very real to me, and the choreography was just as amazing. All of this made me feel like I was watching the matches live and in person. I could totally feel the energy of the crowd and the characters really well. This definitely increased my enjoyment of the book. Also, the fast pacing and quick plot progression help the story move forward without any lags. So this book will be a great option for those of you who enjoy quick, fast-paced, action-packed goodness. 
Overall, an excellent and enjoyable start to the series. If you want something short, exciting, high-octane, and action-packed, this is the book for you. With genuine characters and a fascinating narrative, this book stands out from the crowd and demonstrates how well taking a chance pays off when you try something new. Highly, highly recommend!!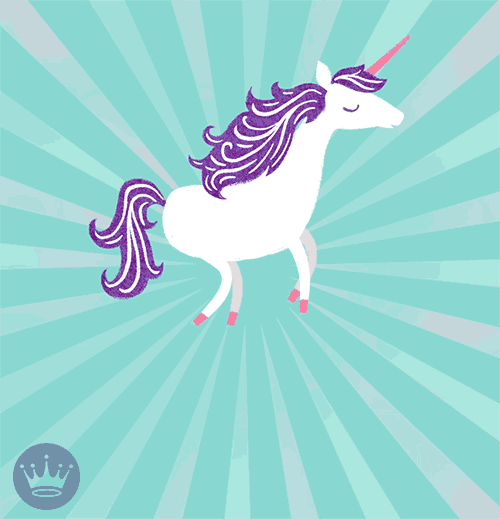 What are you waiting for??? Go pick up this book!!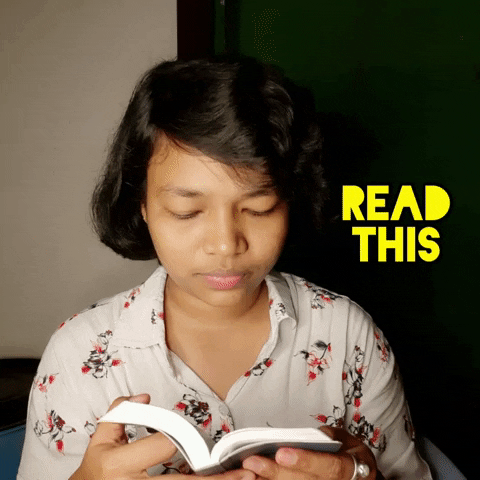 SYNOPSIS
Some say titans are descended from giants. Others say they are risen from men. But there's never any debate about where to find them. They will be in the center of a roaring crowd, beating the hell out of each other. From contenders like the Savage and Scott Flawless to pretenders like Richard the Living Portrait and Troll-Blooded Thom, a titan's lot in life is the same: To wrestle for dominion and glory in the squared circle.
Van, a quiet titan from the brewery town of Headwaters, wants no part in this. He'd prefer to be left alone with a beer. But destiny has him in a headlock, and it is prepared to drag him into battles that will shake the land and change his world forever.
Step into the ring with this one-of-a-kind novel, brewed special for fans of epic fantasy, fans of professional wrestling from the Golden Era and beyond, or simply fans of a good tale.
See Also :
(This is our attempt at a bit of fun. We ask our authors to come up with a few short, clever, possibly pop
culture laden, descriptions of their books just to give a little taste of what's to come for readers.)

Royal Rumble • Roadhouse • The World Cup
BOOK LINKS
AUTHORS BIO
SAMULE GATLEY:
Samuel Gately is a writer of novels and short stories in the fantasy genre. Most have spies in them. Samuel lives in Oak Park just outside Chicago with his wife, daughters, and overly fluffy dogs.
Socials :
BOOK QUOTES