ADULT
,
ARCS
,
BOOK REVIEWS
,
CHICK-LIT
,
CONTEMPORARY
,
FANTASY
,
FICTION
,
LITERARY FICTION
,
MAGICAL REALISM
,
NETGALLEY
,
SCIENCE FICTION
,
WOMEN'S FICTION
SPACE HOPPER / FAYE , FARAWAY BY HELEN FISHER | BOOK REVIEW
TITLE : Space Hopper / Faye, Faraway
AUTHOR : Helen Fisher
GENRE : General Fiction, Contemporary Fiction, Literary Fiction, Women's Fiction, Magical Realism, Fantasy, Science Fiction
FR RATING : ⭐⭐⭐⭐⭐(5 Stars)
DATE OF PUBLISHING : 01 February 2021
FR REVIEW
Trigger Warnings : Death of a loved one, Grief.
DISCLAIMER : Thank you, Simon & Schuster UK for providing me with an ARC of this book. I am leaving this review voluntarily.
Space Hopper by Helen Fisher is her debut book and let me just say, she knocked it out of the park with this one. I love when books can make us think, feel, and at the same get invested in the character's life, so much so that we are cheering them on from the sidelines. This book is no different in that regard. A wonderful and emotional read that will grip you from the very first line and will not leave you adrift. If you love stories of time travel and magical realism, this one is for you.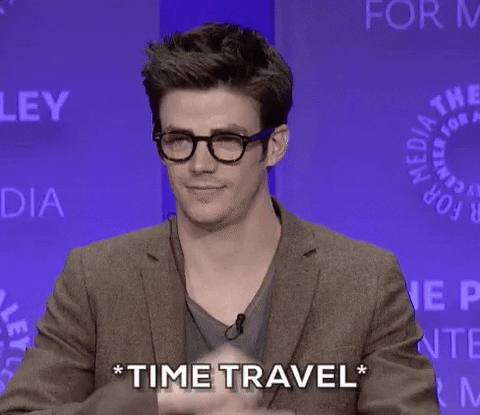 Source : Giphy
The story is about Faye a 36-year-old woman who has been living her life happily with her wonderful husband and her two daughters. Despite leading a happy life, she feels dissatisfaction and a hollowness in her life from the loss of her mother at a very young age. As an orphan at a young age, Faye was taken in by her sweet old neighbors. She was taken good care of by the couple and later on they adopt her and raise her as their own. Faye was happy and did lead a good life, but the loss of her mother threatens her security. Accidently she finds herself traveling back in time and meeting her mom. This is equally unbelievable and yet with her yearning to learn more and spend more time with her she decides to continue her travel back in time losing her foothold in the present. Will she be able to make up for the lost time? Is she going to get closure from her mother?
Faye's story is so poignant and heartfelt that I had to keep on reading to know how everything will pan out in the story. I was intrigued from the very beginning and couldn't put down the book until the very end. This was a very original and heartwarming story filled with lots of love, hope, and grief. It is full of thought-provoking discussions on life, faith, death, and God all coming together cohesively to bring us this gem of a book.
Faye was such a lovely person to follow. The author's writing makes it very easy to connect with her and understand her quite intimately. I loved her journey and got to know her fears, her grief, her pain, and her despair as if they were my own. It is a very personal journey through Faye's grief and her coming to terms with it. I loved secondary characters as well. I enjoyed seeing her support system and found myself being happy for her to have something so precious in her present life as well. Her relationship with her mother, her grief upon losing her all felt very real. I listened to a podcast where the author talks about not having real-life experiences with grief to draw upon in this book and I was quite shocked by it because it felt very authentic and real to me. So kudos to the author for making it feel very much real and thank you for the book.
The writing is easy to read and follow. I loved the style of storytelling and it felt very much like a friend talking to her friend about things or reading a letter from a friend. The pacing was not quite slow but the right kind of perfect keeping it engaging enough to be hooked to the story. There is something about the simplicity of the story and how it's told that makes it hard to let go of it. I am still thinking about the story and it gave me all the feels and emotions that make me happy and light-hearted and content in the end. I enjoyed seeing Faye's ideas on God and her beliefs. It gives us a better understanding of who she is and how she feels about her existence in the world. There is so much she has tackle when it comes to faith, belief and we get to see her coming to terms with each of them in her own time. There are so much love and understanding between her and her husband and wish everyone had a husband/partner like that who genuinely cares about the other person so deeply. The story wraps up neatly and makes me laugh out loud, thinking about Faye and how she will navigate the new life. There is humor in the situation but at the same time, I am confident she will handle it with grace and beauty.
This was truly a comforting story, that felt like a warm hug and a warm bath at the same time that, by the end of which we cannot help but sigh in contentment. Faye's story is that story. Faye, Farwaway was definitely the kind of story I gravitate towards and I am so glad I picked it up. When it comes to the titles, I saw that both US and UK have different covers and titles and I am confused as to which one I like more. The UK cover has a science-fiction or fantasy-like look to it, and the US version has the magical, mesmerizing, almost caught between the present and the past feel to it. It's whimsical and beautiful. I love the title too. Ok, maybe I love the US version more because it's captured the essence of how I feel after reading the book.
Overall, I loved this book. It's definitely made into my favorites. This was a much-needed bundle of goodness to lift my spirits up. It is a feel-good story that is heart-warming and poignant. I know that magical realism is not for everyone, but I think this one makes it so easy and the simplicity of the storytelling draws you in. By now, I am sure you guys might have already guessed my rating of the book, with all the incessant raving about the book. Yep. I gave it 5 stars. I highly recommend checking it out and my advice is don't miss out on this bundle of joy. It was a lovely experience and I loved every second of it. If you love time traveling and magical realism, do pick this book up. It is amazing!!
Ps : Which book cover and title did you like best??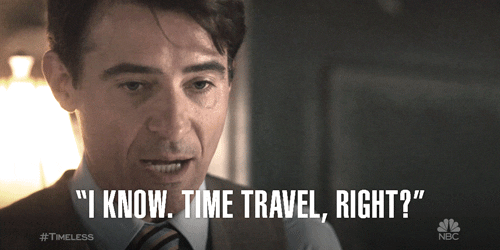 Source : Giphy
Buy Space Hopper / Faye, Faraway –
DISCLAIMER : Some of the links are affiliate links, meaning, at no additional cost to you, I will earn a small commission if you click through the link and make a purchase.
SYNOPSIS
This is a story about taking a leap of faith
And believing the unbelievable
They say those we love never truly leave us, and I've found that to be true. But not in the way you might expect. In fact, none of this is what you'd expect.
I've been visiting my mother who died when I was eight.
And I'm talking about flesh and blood, tea-and-biscuits-on-the-table visiting here.
Right now, you probably think I'm going mad.
Let me explain…
Although Faye is happy with her life, the loss of her mother as a child weighs on her mind even more now that she is a mother herself. So she is amazed when, in an extraordinary turn of events, she finds herself back in her childhood home in the 1970s. Faced with the chance to finally seek answers to her questions – but away from her own family – how much is she willing to give up for another moment with her mother?
Space Hopper is an original and poignant story about mothers, memories and moments that shape life.