Seeds Of War (The Smokesmiths #1) by João F. Silva | BOOK REVIEW
TITLE : Seeds Of War (The Smokesmiths #1)
AUTHOR : João F. Silva
GENRE : Epic Fantasy
FR RATING : ⭐⭐⭐⭐(4 Stars)
DATE OF PUBLISHING : May 1, 2023
PUBLISHER : Self-Published
NO OF PAGES : 588
FR REVIEW
DISCLAIMER : Thank you so much to João F. Silva for sending me an E-Review Copy of this book. I am leaving this review voluntarily.
Seeds of War by Joao Silvia is the first book in the Smokesmith series, a brand-new epic fantasy series. I've been eager to read this book since I saw Joao talk about it on Steve's channel. His description of a single mother and a war veteran really piqued my curiosity. And so to say I was thrilled when I received an advance copy of the book would be an understatement. Having read Joao's short story earlier, I already knew I would enjoy his writing style. So I am happy to report that this book did meet my expectations. This was such a captivating story and I enjoyed reading it, just as I had anticipated. Seeds Of War is a multi-POV, character-driven fantasy featuring a bleak, dark, and gritty setting, unique and cool fantasy creatures, and a creative magic system. Keep an eye out for the magic system, because it was amazing to see in action!
The story centres on our three main characters, who are similar in many ways yet quite different in who they are and how they live their lives. Their lives have moulded them, and each of them is a survivor at heart, willing to do whatever to keep staying alive despite being challenged at every turn. They had no option but to grow tough and life-hardened in many respects since they had to strive for survival at every step.
Gimlore, a former war veteran and single mother (major mama bear energy) who is known for her viciousness and manipulation during her glory days is looking to build a safe space for social rejects like her in the newly emerged faraway land. She dreams of prosperity, success, and peace. But fate as usual has other plans and will test her resolve to keep the peace on her hard-built land.
Rednow, a violent mercenary, is nearing the end of his command and looking forward to a peaceful retirement. He has lived a long and difficult life, saving and raising several unfortunate children who would have been at the whim of powerful individuals eager to exploit them if it hadn't been for Rednow's timely interventions. He then raised them to be a formidable force, wanting to leave a significant and unforgettable legacy behind when he quits the mercenary lifestyle. Only life throws him a curveball, bringing new information that will cause his retirement plans to be postponed indefinitely.
Orberesis, a petty thief and con artist, discovers an ancient item that triggers events that transform him into one of the most powerful and revered peopl in their world. After becoming God, he finds himself in circumstances where he must make difficult decisions in order to conceal the truth about the artifact. Despite his intentions to do good, he finds himself in situations that gradually corrupt his humanity.
I had a great time following these amazing characters and getting to know them better. The first half of the book moves rather slowly and takes us through their lives. We learn about them, get glimpses into their background, and gain a solid idea of what makes them tick throughout this period. All of them were morally grey and struggled to keep their humanity while also wanting to survive in this harsh world and the reality they were confronted with. It was fascinating to learn about them, and also get a peek into their humanity and how much they were prepared to sacrifice for survival. At the heart of this story are 3 survivors doing their best to coast through the tough world they live in while also trying to hold onto the sense of peace and stability that was hard-earned.
Now let's talk about the world and the magic system. The world is dark and gritty. I loved the setting we got to experience. The fact that Gimlorte and her crew were settled in a swamp of all the places was quite interesting to me. Everything about that location screams ant-home and yet the social rejects found their way home there and also established a livelihood is quite amazing. The magic system is based on herbs and burning them and inhaling them gives special powers to the individuals who are smoke smiths. Other magic here is related to the ancient beings, which I am hoping to see more of in the upcoming books.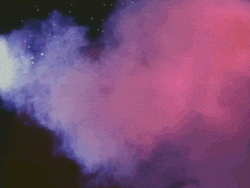 The plot at this point is looking to be quite promising and I am quite intrigued by the turn of events that happened with Orberesis and Rednow. The history and lore we got to learn, although very interesting and surprising, came about rather abruptly, and I personally would have enjoyed a slower reveal of the lore. I also wanted to see a bit more character interactions just to feel the friendships and the connections. It was just enough to get us invested, but I am the kind of person who loves to see more on-page interactions. All of these are just my personal preferences, so do keep that in mind. Having said that, the character work is one of the standout factors of this book and one I absolutely loved right along with the setting, and the magic system. There is a lot of heart to this book and the passion of the characters is something you can feel through the pages.
The action is another aspect I want to highlight in this book. It was done really well, from setting the scenes to the execution of the descriptive battle sequences that were quite epic. I can still see some of those scenes vividly in my head. It was freaking good!!
Overall, a terrific story of survival, resilience, grit, and strength featuring unique characters. I highly recommend picking this one up if you enjoy character-driven slower-paced darker stories with great characters you could root for, an inventive magic, epic battle scenes set in a grimdark world. Definitely an author you need to keep your eyes on. I can't wait to see Joao does with this series.
SYNOPSIS
"He ran like the monster he was. And the smoke followed."
GIMLORE is a single mother and war veteran turned crime boss set on protecting her family and her town.
ORBERESIS is a petty thief pretending to be God to protect a terrible secret.
REDNOW is the world's most feared mercenary, but his best days are behind him and there's one job left to do.
In a world of dangerous monsters and devastating smoke magic, the seeds of war are being planted. Allies must be treasured and enemies defeated.
The Smokesmiths is a gritty epic fantasy series with a harsh world of smoke magic, alien creatures and ancient secrets where characters do their best to come out on top. Peace will not last.