An Underhyped Epic Fantasy debut y'all need to pick up!! Northern Wrath (The Hanged God #1) By Thilde Kold Holdt | BOOK REVIEW | The Write Reads Book Tour
TITLE : Northern Wrath (The Hanged God Trilogy #1)
AUTHOR : Thilde Kold Holdt
GENRE : Fantasy, Historical Fantasy, Epic Fantasy
Intended Age Group: Adult
Pages: 616
DATE OF PUBLISHING : October 27, 2020
SYNOPSIS
Following in the steps of Neil Gaiman & Joanne Harris, the author expertly weaves Norse myths and compelling characters into this fierce, magical epic fantasy.
A dead man, walking between the worlds, foresees the end of the gods.
A survivor searching for a weapon releases a demon from fiery Muspelheim.
A village is slaughtered by Christians, and revenge must be taken.
The bonds between the gods and Midgard are weakening. It is up to Hilda, Ragnar, their tribesmen Einer and Finn, the chief's wife Siv and Tyra, her adopted daughter, to fight to save the old ways from dying out, and to save their gods in the process.
BOOK REVIEW
DISCLAIMER : Thank you, Netgalley, Solaris, Rebellion and The Write Reads Book Tour for providing me with a review copy of this book. I am leaving this review voluntarily.
Thank you so much to The Write Reads Book Tour for giving me the opportunity to be part of this tour. Northern Wrath by Thilde Kold Holdt is a sweeping tale of Gods, warriors, and magic. This is the first book in The Hanged God Trilogy and is an epic saga inspired by real Viking history and Norse mythology. I am not as informed as I would like to be about Norse mythology and Scandinavian history, but this book has piqued my curiosity to learn more about it and so right now, I am in the process of reading up on all of the lore and background info as much as I can possible. I have only read 1 other series based on Norse mythology. It is the Bloodsworn saga by John Gwynne and it was one of my all-time favorites with a lot of my favorite characters also in it. And because I enjoyed it so much, I have been on the lookout for another Viking story to dive into ever since then. When I saw this series was to be a part of the Write Reads Book Tour, I knew I had to jump in. While Bloodsworn Saga is definitely Norse-inspired fantasy and does have a lot of lore in it, this book feels more like a historical fiction set in a fantasy land due to the extensive amount of information and in-depth deep dive into the world, and I loved all of it. I have to say I really admire the dedication and hard work of the author, in creating this trilogy and am so happy I got to be a part of this book's journey. I can't believe this is the author's debut work. This is an impressive Viking tale that will captivate you till the end.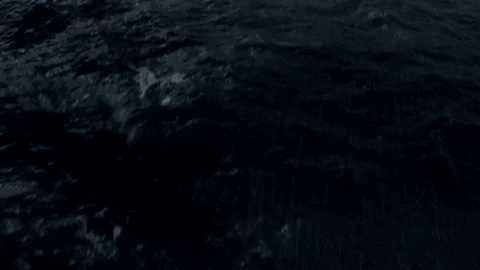 The Norse village in Ash Hill is slaughtered by Christian southerners. This event sets off a chain of events that leads to each of the surviving characters going on their own path to ensure the old ways and their traditions are not forgotten and also trying to prevent the 9 realms from falling apart. The warriors who were away on raids come back to their fallen kin and destroyed homes. They vow to avenge their people and bring them honor. This is a story of a group of people and their fight for the preservation of their culture, values, traditions, and beliefs. Through this sweeping tale, we get to see the events from the perspective of the Vikings themselves. It has themes of family, values, tradition, honor, freedom and so much more.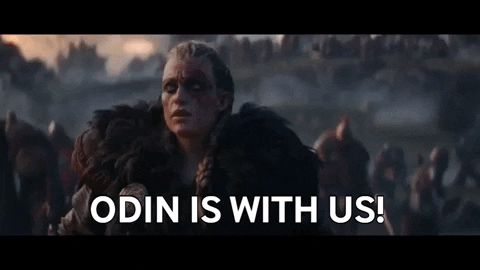 This is a multiple-POV story with a brilliant cast of compelling characters whose individual journeys were quite fascinating to read. All of the characters are well-written and even though you have quite a lot of characters and their POVs to follow, it's not hard to keep up with each voice as they all are pretty distinctive. I loved seeing Ragnar's POVs the most and all of his chapters had this sense of urgency, thrill, and dread all combined. It also gives you a surreal experience of being in a void or nothingness where a new reality exists that is full of visions, terror, and also control over events. Hilda's POV was also just as amazing with the scenes providing us great insight into her character and her motivations. Siv, Tyra, Einar and so many others' perspectives all added so much value to the overall plot. All of these characters had a bigger role in advancing the storyline and plot. The definite standout in the cast of characters was the strong female characters. There were wives, daughters, sisters, warriors and so many more. The author was once again great at bringing out the best traits in all of them and making them stand out.
The world-building is top-notch. Initially, I did struggle with the terms and other aspects. But once I started looking into it and understanding what each of them meant, things started to become a lot easier to understand. I do wish the arc copy had a glossary added to it, maybe the physical book has one??. It would have been really helpful. We get to explore different worlds, but most of the story takes place in Midgard. The lore, history, Gods, mythical beasts, and creatures were all seamlessly woven into the story. The traditions, culture, day-to-day life, customs all were depicted very well and gives us a full view into what a Viking lifestyle looks like. This story is deeply steeped in Norse mythology and Norse history and it delivers all the Viking atmosphere and glory one needs to get lost in the story. The scenes and the setup are so well done. All the scenes were written so effectively in helping readers to be fully immersed in this world. I could talk endlessly about so many of the scenes that fascinated me and some of them are the ones I am still thinking about. The funeral scene was so well written and encapsulates the Vikings, their lifestyle, customs and traditions very well. The battles and the conflict all felt very realistic and they were bloody and brutal as one would expect. It was raw, gritty and chaotic as they would be. They will make you feel the chaos and destruction as if you were there right along with these characters on the battlefield. It is realistic, dark, and vivid in its imagery and is not for the faint hearted.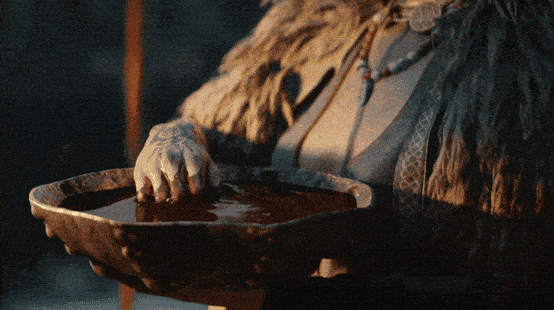 The magic system is unique and is based on the rune magic and also on the fact that the Gods are real. So there is a bit of magic based on mythological elements as well. You have to read it in order to experience it fully.
The break-neck pace the book maintains really keeps you engaged and the very gripping plot also was successful in keeping up with and maintaining the intensity of the story. There was this almost otherworldliness feel to the story what with all the mentions of Gods, mythical beasts, and supernatural elements. I kept on turning the pages just to know what will happen and how some of the events will unfold.
Overall this was a mesmerizing debut and it successfully sets up the foundation for the upcoming books in the series. That ending broke my heart. I wonder where things will go now when everything you know as reality is being threatened. This was the perfect blend of Norse mythology, history, and splendid characters. This is the perfect immersive read you could get lost in as Thilde takes us on a journey into the worlds of Gods, Giants, Dwarves, Elves, humans and so much more. If you enjoy epic sagas, Viking/Norse mythology or John Gwynne books definitely pick this one up. A lot of people are sleeping on this one. It is one of the highly underrated fantasy series. I gave the book 4.5- 5 stars and can't wait to pick up the Shackled fates and continue on this epic journey.
AUTHOR BIO
Thilde Kold Holdt is a Viking, traveller and a polygot fluent in Danish, French, English and
Korean. As a writer, she is an avid researcher. This is how she first came to row for hours upon
hours on a Viking warship. She loved the experience so much that she has sailed with the Viking
ship the Sea Stallion ever since. Born in Denmark, Thilde has lived in many places and
countries, taking a bit of each culture with her, and is currently based in Southern France where
she writes full-time.
WEBSITE | TWITTER | INSTAGRAM | GOODREADS