BOOK REVIEW : LITTLE FIRES EVERYWHERE BY CELESTE NG
TITLE : Little Fires Everywhere
AUTHOR : Celeste Ng
GENRE : Contemporary Fiction, Adult, Literary Fiction, Realistic Fiction
FR RATING : ⭐⭐⭐⭐⭐(5 Stars)
DATE OF PUBLISHING : August 8th 2018
FR REVIEW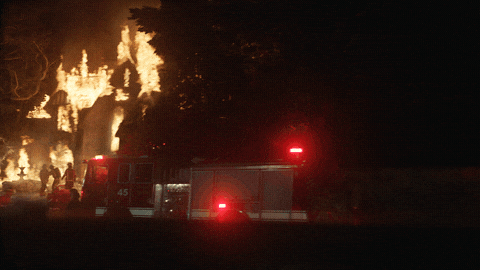 I bought this book when I was in India for a vacation. With my Netgalley Arcs taking up most of my time, I have been unable to get to my physical TBR. But now with kids doing online classes, all the laptops are in use and I am left with only physical books. I heard so many good things about this book on booktube and have been wanting to read it for a while. I picked this up when I was in the mood for literary fiction and I am pleased I finally got around to it. I saw the trailer featuring Kerry Washington and Reese Witherspoon as well. I don't know if I will ever get around to watching the movie, but I am so thrilled to finally talk about it.
Little Fires Everywhere is the story of two families in the progressive suburb of Shaker Heights. Elena Richardson embodies everything Shaker Heights stands for and lives life with rules and plans. She lives a comfortable life with her family and rents out a house given to her by her parents to less fortunate for lesser rent. In comes Mia Warren the free bird flitting from place to place, wherever her job takes her. She and daughter are the new tenants of the rental house Elena is renting out. Their lives get intertwined in ways either of them expected. The decisions each character takes puts into motion the unraveling of an old secret that threatens the balance the two families had. This book is a fantastic character study with a realistic aspect to it. The characters felt very real and the story and the writing are very much compelling in its delivery.
The story, the characters, and the writing were the best in this book. It was so captivating and engaging that I couldn't put it down. The characters were so realistic that I felt they were very real and flawed. All the characters made life choices that they thought were right and their reasonings and the ethical side of it will leave the readers with a lot of things to think about. I loved the wider discussions this book will provide. It is bound to make the readers question things most of us take for granted. The choices each character makes take them down a different path and shapes them as individuals. Their actions often will provide them with a learning experience. The story talks about the consequences of actions, the choices they make, and the path they take to move forward in life in a fascinating way. Often our decisions and choices will fall under gray area rather than a strict black or white scenario. I don't think any of the characters were plain good or evil, they all had elements of good and bad and thus making them layered, nuanced, and well-developed characters.
I could understand their reasoning and their decisions and maybe the readers would have picked a different path if they had to choose. But I think I could see why they did what they did and empathize with their choices. The story was so fascinating and the characters study it provided was brilliantly done. The readers will have to come up with their own opinion when it comes to choosing sides and I just couldn't do it. I think this book will stay in my mind for some time. There were some powerful quotes in this book that will open up our minds to new possibilities and maybe help us be more open-minded rather than being judgmental and constricted in our thinking.
Sometimes you need to scorch everything to the ground, and start over. After the burning the soil is richer, and new things can grow. People are like that, too. They start over. They find a way.
Most of the time, everyone deserves more than one chance. We all do things we regret now and then. You just have to carry them with you.
One had followed the rules, and one had not. But the problem with rules… was that they implied a right way and a wrong way to do things. When, in fact, most of the time they were simply ways, none of them quite wrong or quite right, and nothing to tell you for sure what side of the line you stood on.
Little Fires Everywhere is a thought-provoking read that is bound to wow you with its realistic portrayal of incredibly flawed human characters. Their humanity stands out throughout the story and makes it for a wonderful character study. This book will make you think, open your minds, and leave you conflicted as to which side you want to stay on. I had an amazing time reading this book and I highly recommend checking it out. I gave it a high 4.5 stars. Go check it out if you haven't already. I promise you it is amazing if you love realistic, literary style books with a character-centric story.
SYNOPSIS
Everyone in Shaker Heights was talking about it that summer: how Isabelle, the last of the Richardson children, had finally gone around the bend and burned the house down.
In Shaker Heights, a placid, progressive suburb of Cleveland, everything is meticulously planned – from the layout of the winding roads, to the colours of the houses, to the successful lives its residents will go on to lead. And no one embodies this spirit more than Elena Richardson, whose guiding principal is playing by the rules.
Enter Mia Warren – an enigmatic artist and single mother- who arrives in this idyllic bubble with her teenage daughter Pearl, and rents a house from the Richardsons.
Soon Mia and Pearl become more than just tenants: all four Richardson children are drawn to the mother-daughter pair. But Mia carries with her a mysterious past, and a disregard for the rules that threatens to upend this carefully ordered community.
When old family friends attempt to adopt a Chinese-American baby, a custody battle erupts that dramatically divides the town – and puts Mia and Elena on opposing sides. Suspicious of Mia and her motives, Elena is determined to uncover the secrets in Mia's past. But her obsession will come at an unexpected and devastating cost…
The brilliant new novel from the author of the New York Times bestseller, Everything I Never Told You.