BOOK REVIEW : HARRY POTTER AND THE PRISONER OF AZKABAN BY J.K.ROWLING
TITLE : Harry Potter And The Prisoner Of Azkaban
AUTHOR : J.K.Rowling
GENRE : Middle-Grade, YA, Fantasy
FR RATING : 5 Stars
SYNOPSIS
"Welcome to the Knight Bus, emergency transportation for the stranded witch or wizard. Just stick out your wand hand, step on board and we can take you anywhere you want to go."
When the Knight Bus crashes through the darkness and screeches to a halt in front of him, it's the start of another far from ordinary year at Hogwarts for Harry Potter. Sirius Black, escaped mass-murderer and follower of Lord Voldemort, is on the run – and they say he is coming after Harry. In his first ever Divination class, Professor Trelawney sees an omen of death in Harry's tea leaves… But perhaps most terrifying of all are the Dementors patrolling the school grounds, with their soul-sucking kiss…
FR REVIEW
My initial plan when I started the reread of the Harry Potter Series was to binge read the entire series in one go. Unfortunately, I had 2 books that were missing from my collection and I was only able to get them recently. With kids being quarantined and online classes having started the laptop I normally use is busy for their school learning. So here I am picking up my physical copies to read while they study for school. I am so excited to get back to this world of adventure, magic, and fun.
Every time I pick up a Harry Potter book, it takes me back to my first time reading it and brings back a lot of feelings and emotions from my first read. The whole experience is one I will cherish and the nostalgia is simply something I don't want to live without. This is my most favorite so far in the series.
We get to learn more about Harry and his family. With each book, my love for Hagrid is growing and my hatred for Snape and Malfoy is reaching astronomical levels. Reading the book again reminds me that Snape is easier to deal with in the movies than in the book. Man, he really is out for Harry and the condescending way he talks to Harry is so difficult for me to read without feeling like hitting something. Dumbledore is so adorable. I love how he manages to bring new teachers who are one after the other the most entertaining and eccentric. The level of craziness each year seems to bring is entertaining. Hermione is fierce in this book and we get to see her being her amazing self. I love how she is more confident and how loyal she is to her friends. The friendship between Harry, Ron, and Hermione is getting strong with each book. I remember loving their friendship and how Ron always butts heads with Hermione.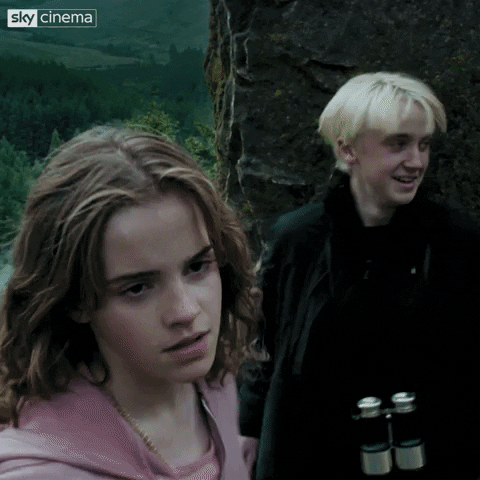 I love how this book manages to bring a whole new cast of characters and we get a clearer picture of Harry's life and how his family's past seems to have a major role in the upcoming events. I just loved the surprise towards the ending of the book and I remember being shocked by the turn of events when I first read them. This book is hands down my favorite of the 3 books so far in the series. I loved every second of it and I am already halfway through The Goblet Of Fire. I gave this book 5 stars and it was amazing.
I highly recommend checking this book out. This is an amazing series for young readers and will take you on an adventure. If you like the school setting, magic, magical creatures, and a good friendship, then this book is for you.