ADULT
,
ARCS
,
AUTHOR / PUBLISHER
,
BOOK PROMOTIONS
,
BOOK REVIEWS
,
BOOK TOUR
,
CRIME
,
FICTION
,
HISTORICAL FICTION
,
LITERARY FICTION
,
NOIR
,
THRILLER
BOOK REVIEW : BLACK THORN BOOK TOURS – RETURN TO HIROSHIMA BY BOB VAN LAERHOVEN
TITLE : Return To Hiroshima
AUTHOR : Bob van Laerhoven
GENRE : Adult Dark Noir Fiction, Crime Thriller
FR RATING : ⭐⭐⭐⭐( 4 Stars)
DATE OF PUBLISHING : March 26th 2018
FR REVIEW
DISCLAIMER : Thank you, Blackthorn Book tours for providing me with a review copy of this book. I am leaving this review voluntarily.
Trigger warnings: Graphic violence; distressing historical scenes including torture
Return To Hiroshima is a dark crime thriller by Bob Van Laerhoven. I am not one to normally read dark fiction, but the synopsis sounded interesting and I wanted to try out a genre that's outside of my comfort zone. Boy oh boy !! This was one of the darkest books I have read and made me want to puke my guts out a lot of the time. That's a compliment, by the way, for the darkness factor.
The synopsis sounded like a story with multiple storylines happening parallel to one another, with all of them woven together to form a complex story. The setting of the story is Hiroshima post the second world war and the atom bomb blast. Japan is in a financial crisis, corruption has eaten away at the country, with nationalists taking the helm of the nation to purify the country. Inspector Takeda is investigating the death of the strange, deformed baby with a symbol painted at the bottom of his foot. He finds some strange happenings in another event and gets embroiled in politics that endangers his life. Japan is under the influence of an underground recluse criminal lord who is, rumored to be the incarnation of a Japanese demon, Rokurobei. He is trying to defend his empire from crumbling because of his allegedly insane daughter Mitsuko. A series of classified documents and information regarding secret experiments that were conducted on the war prisoners by the special, military unit comes to the surface, threatening to unravel the sordid past Japan's Imperial family tries to hide. And many more characters that are equally compelling and brutally raw in their stories. The sordid secrets, the fine line between fiction and truths from different versions of the same event, distinction of truths, and deception all come together in this story brilliantly to portray human nature at it's worst.
The characters were morally gray, and their pasts, motivations, and mental illness all contribute to providing the groundwork in this exploration of what human greed and personal demons can do to people who are impacted by the mutations caused by the bombings during WW2. The book challenges the different crimes committed against humanity because Japan was obsessed with the need for a superior race to be the number one nation in Asia. The need for racial purity and ultra-nationalist ideals, disturbing and gruesome crimes committed against the war prisoners all make for the disturbingly raw portrayal of a nation burdened by the war and bombings.
The writing is easy to follow through with alternating small chapters of POVS from the different characters. The pacing is fast and the book is what I would call a page-turner. While the book is filled with trigger warnings of rape, gruesome violence, the evil side of humanity, and appalling scenes of murder, torture that will make you nauseated, it will make you want to see how the story concludes. The conclusion is one you will never expect and makes you realize often real-life feel bleak and dreary and this will leave you emotionally exhausted. The storylines will make you question the reality and it's going to be extremely difficult to figure out the truth from the lies and deception. It makes you ponder over the state of evil-minded individuals, their motivations and justifications for the crimes they commit. The personal struggles of the individuals were also quite interesting and make for a great chance to explore the nature of humans at their worst.
If you are a wimp like me when it comes to darker themes, then I would recommend reading this book by spacing it out with books that will be cheery and fun so as not to get sucked into the perpetual doom and gloom this book will give you. I did exactly that as I wasn't entirely sure, I would come out of this book with my sanity intact. It was tough to read and the descriptions of events make you feel for them despite each character of this story having a dark side that they hide from the world.
Overall, I liked the idea and its execution. The author tries to bring forward a story that reminds us of Japan's history, and the sordid past Japan has when it comes to war crimes. Unmasking the horrors Japan committed during WW2 will shock and horrify the readers, and so I would say, read with caution. The darker themes explored are not light by any means, and again, I say to proceed with caution. Make sure to check out the trigger warnings before getting to this book. Having said that if you love history and historically based literary style, dark noir fiction, I highly recommend checking this one out. I gave the book 4 stars, and it was an unforgettable read. Hopefully, I won't get any nightmares.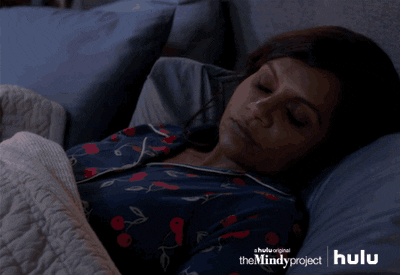 CLICK BELOW TO BUY THIS BOOK FROM AMAZON US!!
CLICK BELOW TO BUY THIS BOOK FROM AMAZON AE!!
SYNOPSIS
1995, Japan struggles with a severe economic crisis. Fate brings a number of people together in Hiroshima in a confrontation with dramatic consequences. Xavier Douterloigne, the son of a Belgian diplomat, returns to the city, where he spent his youth, to come to terms with the death of his sister. Inspector Takeda finds a deformed baby lying dead at the foot of the Peace Monument, a reminder of Hiroshima's war history. A Yakuza-lord, rumored to be the incarnation of the Japanese demon Rokurobei, mercilessly defends his criminal empire against his daughter Mitsuko, whom he considers insane. And the punk author Reizo, obsessed by the ultra-nationalistic ideals of his literary idol Mishima, recoils at nothing to write the novel that will "overturn Japan's foundations"….
Hiroshima's indelible war-past simmers in the background of this ultra-noir novel. Clandestine experiments conducted by Japanese Secret Service Unit 731 during WWII become unveiled and leave a sinister stain on the reputation of the imperial family and the Japanese society as a whole.
AUTHOR BIO
Van Laerhoven is a 67-year-old Belgian/Flemish author who has published (traditionally) more than 45 books in Holland and Belgium. His cross-over oeuvre between literary and noir/suspense is published in French, English, German, Spanish, Swedish, Slovenian, Italian, Polish, Portuguese, Russian and Chinese.
In Belgium, Laerhoven was a four-time finalist of the 'Hercule Poirot Prize for Best Mystery Novel of the Year' with the novels 'Djinn', 'The Finger of God', 'Return to Hiroshima', and 'The Firehand Files'.
In 2007, he became the winner of the coveted Hercule Poirot Prize with 'Baudelaire's Revenge', which, in English translation, also won the USA Best Book Award 2014 in the category 'mystery/suspense'.
His first collection of short stories 'Dangerous Obsessions', published in the USA in 2015, was chosen as the 'best short story collection of 2015' by the San Diego Book Review. The collection has been translated into Italian, (Brazilian) Portuguese, Spanish, and Swedish.
'Return to Hiroshima', his second crime novel in English, was published in May 2018 by Crime Wave Press(Hong Kong). The British quality review blog Murder, Mayhem & More has chosen 'Return to Hiroshima' as one of the ten best international crime novels of 2018. MMM reviews around 200 novels annually by international authors.
Also in 2018, the Anaphora Literary Press published 'Heart Fever', his second collection of short stories. 'Heart Fever' was one of the five finalists of the American Silver Falchion Award. Laerhoven was the only non-American finalist. The collection has been translated into Italian and Spanish. A German translation is currently in production.
Author links:
Facebook: https://www.facebook.com/bob.vanlaerhoven
Website: https://bobvanlaerhoven.be/en
Twitter: https://twitter.com/bobvanlaerhoven
Instagram: https://www.instagram.com/bobvanlaerhoven/