A TIME OF PROPHECY (THE OUTLANDS PENTALOGY #5) BY REBECCA CRUNDEN | BOOK REVIEW
TITLE : A Time Of Prophecy (The Outlands Pentalogy #5)
AUTHOR : Rebecca Crunden
GENRE : Fantasy, Sci-Fi, Dystopian
FR RATING : ⭐⭐⭐⭐⭐(5 Stars)
DATE OF PUBLISHING : July 19th 2019
FR REVIEW
DISCLAIMER : Thank you, Rebecca Crunden for providing me with an ARC of this book. I am leaving this review voluntarily.
A Time Of Prophecy is the final book in The Outlands Pentalogy. When I say I adore this series and I am in love with most of the characters, I am not even exaggerating. I was putting off reading this one because I was scared and didn't know if my heart was capable of handling any more pain. These books have wrecked me and I mean that in the best way possible. I loved my experience of all the books in the series and this one did not disappoint either. I had high hopes and Rebecca delivered!! Now that I have gushed let's get to the review.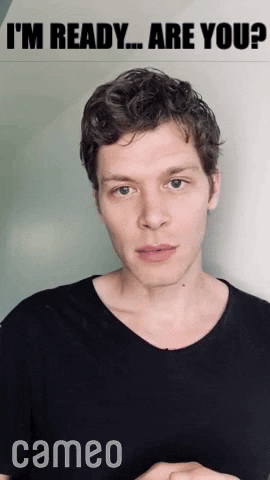 Source : Giphy
The Kingdom is destroyed by the plague. The citizens are rioting. People are angry and want justice. The rebels have taken control of two cities and are looking to punish the person leaking the plague. Rumors are circulating in the Kingdom that Kitty is responsible and she is to be brought before the leaders of the rebels for a trial. When things were settling for Thom, Nate, and Kitty the past comes back to haunt them. They realize that it's not enough to outrun the past, but they need to confront it put it all behind them once and for all. When Kitty is taken by the very people whom they trusted Thom decides to take matters into his own hands and do what he does best to outmaneuver the people in power to play them like the puppets they are. The games Thom has to play and needs to play batters his soul every single time. His demons, his fears are all in front of him and he can either face it or let it destroy him. As Thom tries to hold onto his shredded soul, Kitty has to gather her strength to protect her people from harm and Nate needs to come to terms with the crimes he committed and the sins he did not commit. As more revelations come to the forefront, personal relationships hang on a precarious balance, tensions between the different races increase, with the possibility of more bloodshed on the horizon. Can the humans, Radiants, and half-Radiants all come together to bring peace into the land? Can there be peace on both sides of the wall?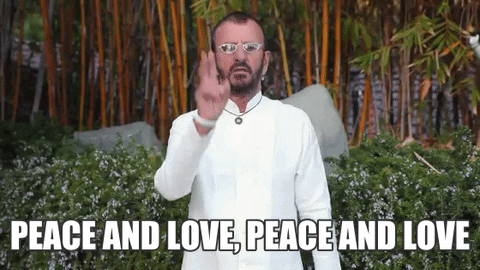 Source : Giphy
The book was a satisfying conclusion to this wonderful series. The story is told in multiple POVs which I am a huge fan of. With each book in the series taking one character's POV to tell the story, this one included all the major players and we get to see them tackle the issues head-on and understand their thought process while they were at it. The plot moved at a more sedate pace and took its time to develop and conclude. It was not only realistic, it felt natural as well. The story takes us not only through the political conflicts but also through the relationship and personal conflicts. One thing that stands out throughout the series is how well the characters and their arcs are crafted. Chef's Kiss!!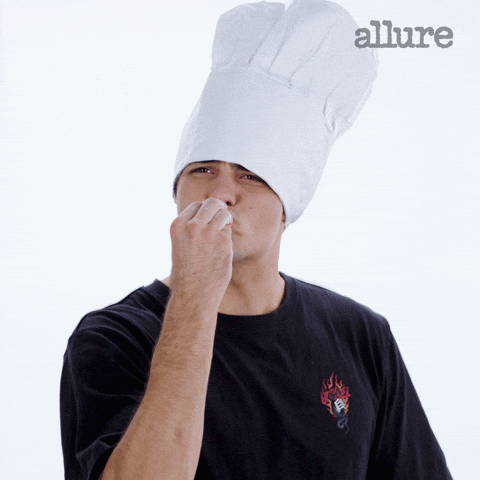 Source : Giphy
When it comes to the characters, I have to say Rebecca is not afraid to put her characters through the wringer. I am always emotional by the time each book is finished. It is a harrowing and deeply personal journey these characters have to go through. They earn everything in their lives by working hard at it. Nothing is easy or given to them on a platter. There is no easy route or a shortcut to their goals, recovery, and finally peace. This is what makes the story stand out. The power is in the characters who not only have to deal with difficult and traumatic life experiences, they also handle it realistically. The relationships whether it is friendships, romantic ones, or familial ones are all handled with so much beauty and grace. There is literal blood, sweat, and tears and it's all done effectively without it overwhelming the story.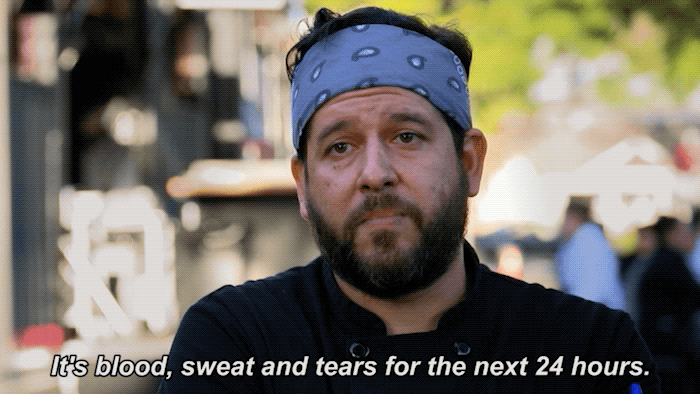 Source : Giphy
The plot progresses slower when compared to the previous books, taking the time to ensure closure and healing for the characters. The issues that surface in the books are dealt with with ease and promptly. I loved seeing some twists that were subtle and being surprised by how even things that were believed true for years could come out to be different and say another version in the future.
The story is equally memorable like the others in the series and leaves a mark on you. You miss the characters and the world, the very moment you finish the book. This is a series I want to return to at some point. The story of survival, love, family, hope, and honor is the one to stay in the minds of the readers for a long time to come. The evolution of the characters, the expansion of the world, and the execution of the plot were all fantastic. It felt very much believable and realistic. The genuine emotions the characters showed to the perfectly imperfect relationships and flawed main characters all added to the brilliant story making it an unforgettable read. I loved how each romantic relationship was well thought out and was not picture perfect in any sense. The possibility of more to come for some of these characters leaves the readers on a high note and with so much hope.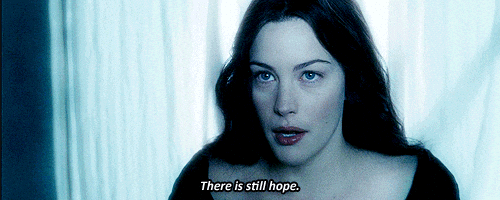 Source : Giphy
I loved Kitty and Charles and how they formed a sweet bond. Charles is someone you will grow to care more about as the story progresses. I felt bad for him after the last book and I still saw how beaten down and hopeless he felt in the book. I felt it as well. The tender moments between him and Thom just broke my heart. Riddle is my new favorite being the silent string support he is to the group. Nate is Nate and we see him move forward with his life with strength and confidence. I loved everything about him and his storyline with Charles. Where was Engus?? I missed him in this book, granted he was not the most present character, I still missed him. Every moment I spied him in the book, I wanted to see more and know more. I hope he finds his happiness as well. Kitty becomes a strong character and her evolution was one I loved seeing. I was there cheering her on from the sidelines and wanting to hold her hand and say "she got this". Thom, made me fall in love with him more. It hurt to see him hurt and every pain he went through was like cleaving my chest apart. I miss them and will continue to miss them. I want to talk about more characters and how their story concluded, but I think I will refrain from doing so, or else we will be here for a couple of days.It's hard to not talk about this book and the characters because I love them so much!! Where is my found family???…………..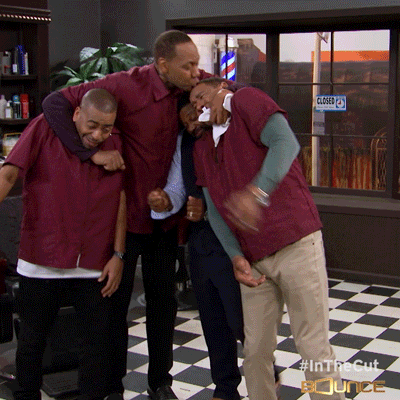 Source : Giphy
I am hoping to get physical copies of these soon. I need to buy them for my personal collection as this is one of my all-time favorite series and will always have a special place in my heart. My need to revisit this world and these stories are very high and next time I am reading them I want to experience the feel of the book in my hands.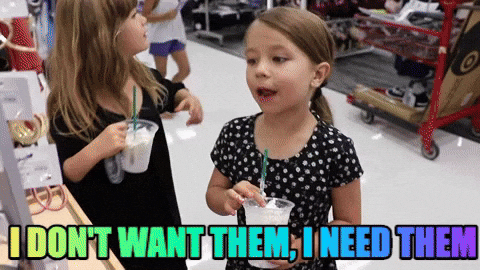 Source : Giphy
Overall, if you are looking for a dystopian sci-fi, fantasy story to sweep you off your feet with brilliant characters, and a unique setting, and an interesting plot, do pick this one up. This is one of the most underrated series and I wish more people were talking about this. Almost everyone is sleeping on it. I also hope this gets optioned for anime as it would be phenomenal. I gave the book 5 stars and my heart. For all the people who are sleeping on this series, Wake The F Up and read this book!! You are missing out on this gem of a series and trust me when I say you need this book in your life. You don't even know what you are missing out on!! If you didn't understand by now, yes, I am recommending this series, and yes I am urging you to go get this book, like right now.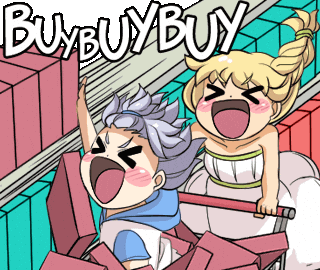 Source : Giphy
Book Reviews –
A TOUCH OF DEATH | A HISTORY OF MADNESS | A PROMISE OF RETURN
Buy Book –
AMAZON US | AMAZON UK | AMAZON AE
DISCLAIMER : Some of the links are affiliate links, meaning, at no additional cost to you, I will earn a small commission if you click through the link and make a purchase.
SYNOPSIS
In the years since Kitty, Nate and Thom escaped the Kingdom, the Plague has ravaged the population and the rebels have seized two of the northern countries. In an attempt to bring order to the chaos, the leader of the rebels, Nate's old friend James, has agreed to hold trials for those responsible for intentionally leaking the Plague.

Unfortunately, the rumour in the Kingdom is that Kitty is responsible. To make matters worse, Blaise tells Kitty that the Council, who still count her father as one of their own, are once again experimenting on Radiants. It's a horrifying realisation that hits too close to home, and for the first time in her life, Kitty thirsts for vengeance. It's a thirst that's matched by the one person who has always been her mirror — her Complement, Thom.

On the other side of the Wall in the Outlands, desperate to bring Kitty home and finish the Council once and for all, Thom begins plotting, using the skills he's long honed to outsmart those with more power. But outsmarting his enemies might turn Thom into the very thing he's always feared becoming, and war soon seems the only possible solution to stopping the Council and the Hangman. But with more than a few looking to the ancient prophecy of peace, Thom searches desperately for a way to circumvent more bloodshed.

Yet the weight of the years have taken their toll, and as Thom's physical and mental health deteriorate, Nate struggles with the fallout of past crimes, both the ones he did commit, and the ones he didn't …
Source : Goodreads