A Shade Of Madness (The Ashes Of Avarin #2) By Thiago Abdalla | BOOK REVIEW | Escapist Book Tours
TITLE : A Shade Of Madness (The Ashes Of Avarin #2)
AUTHOR : Thiago Abdalla
GENRE : Fantasy, Epic Fantasy, Political Fantasy
FR RATING : ⭐⭐⭐⭐⭐(5 Stars)
DATE OF PUBLISHING : January 24, 2023
PUBLISHER : The Alterian Press (Self-Published)
NO OF PAGES : 480
Welcome to my tour stop for A Shade Of Madness (The Ashes Of Avarin #2) by Thiago Abdalla, hosted by Escapist Book Tours. I am so grateful to be part of The Escapist Book Tours and for getting the chance to review the book. Make sure to check The Escapist Book Tours out because they do an awesome job of introducing a lot of new titles mainly self pub and indie published SFF books.
If you are interested in checking out the official page for the book tour – CLICK HERE
Content/Trigger Warnings :
Shown on page :
Gratuitous violence, Gore, Vomiting, Self-harm, Suicide, Experimenting on children (some die)
Alluded to :
None
Check out my Review for the prequel novella, A Prelude to Ashes here – CLICK HERE
Also do check out my full review for ATOL here – CLICK HERE
FR REVIEW
Disclaimer : Thank you so much to Thiago and Escapist book tours for the e-arc of this book. I am leaving this review voluntarily.
A Shade Of Madness is the second book in The Ashes Of Avarin series. If you read A Touch of Light some time ago and you feel like you don't remember all that happened in it, then you need not worry because Thiago has you covered with a "story so far" section, a list of characters, places, and all that goodness before the book starts. This is really helpful, and as always, I am truly thankful for these additions. Obviously, this time around I didn't have to use it myself because I binge-read all three books. I also just wanted to mention that I saw a couple of epigraphs from two authors I know and really like in Discord. These are from Andrew D. Meredith and KE Andrews; and they were a pleasant surprise. I have no idea if there are others in there, and I hope I haven't missed them. If I have missed others, let me know. Also if you haven't read the novella or the the first book please read those before reading this review, because I will be mentioning things from both books, that are spoilery in nature.
Now onto the review. This book picks up right where the first one left off, taking us on an incredible journey filled with more action, new revelations, political scheming and conspiracy, and tensions between nations. The intensity is dialed high in this one. So we have Adrian, who left to Azur in search for an alliance and an army to battle the madness. While in pursuit of it, he finds himself in impossible situations, political manipulations and a few other things. After trying to solve some of those problems, he embarks on a new journey and finds himself being led by his father to fulfill his interests. He also lost his new wife and father-in-law right after the wedding ceremony, and so he is in a bad place with new conflicts and people who do not want him in any position of power. The situation really sheds light on what might have happened and what powers lie in his blood. Lynn is obviously reeling from her losses as well as the consequences of her decisions. We saw how each of these chips away at her confidence and makes her question her position and the trust people place in her. She is devastated, and the betrayal of Dhakra is weighing really heavily on her mind. We also get the answers to how the supposed "madness" started, and it is all starting to make sense for Lynn, Rel, and others. After trying to piece together some of the clues and not really getting anywhere, this new information regarding the madness makes a huge difference in how they can move forward and address it. Nasha and Shai are trying to get back to Ronar, but on their way back, they come across a new enemy that could take them all down. They get back to Ronar, and they try to convince the chief and others to leave before the domain and Bahar attack them. She also informs them about the new terror that is waiting for them. While doing this she also fabricates a few lies to cover up her actions before being dispatched to discuss peace and possible solutions with the Yltigg clan. In addition to our already established main characters, we have a new POV, Kadmus, who is a scientist trying to find a cure for the madness. His backstory and his present situation were quite interesting. Also his motivations really makes him a fascinating person to follow, and I really loved reading his POV. Mostly because we didn't have many answers for how to deal with the madness until now, but now there may be some hope in the future.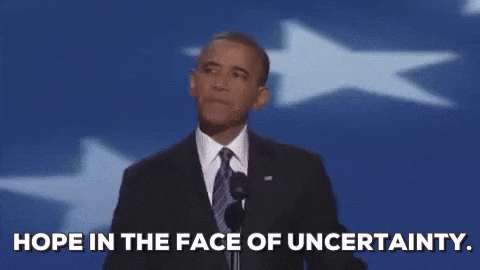 All characters and their journeys were just fantastic to follow. They all have very distinct voices and motivations. One thing that stands out for them is that, none of these characters could catch a break. One after the other, life(or should I just say Thiago) just throws them curveballs at every opportunity. When I read ATOL, I thought what they faced in that one was big but clearly, Thiago did not think so and decided to push them even further. He puts them through the wringer and tests their limits at every turn. Not that I am complaining.
You know why? Because, I really love when characters are challenged and the reason is because you get to see the core of who they are as a person and also what they stand for. And that is exactly what happens in here as well. It was a very engaging and compelling journey and I had a great time following each of our main characters. All of them were deeply flawed and had their own demons to tackle. They were very much believable and their actions were truly in line with who they are. It is also interesting that they are all fighting a common enemy. It was great seeing Adrian and how much he changed in this book. I didn't expect to see the new side of him and can't wait to see how much further he will go in his plans. I have a feeling it's going to be a remarkable transformation. Trust me on that. Lynn is getting into some difficult positions with the choices she made and some of these are causing her problems within the order and having her motives and loyalty questioned. She is also in a prime position to be manipulated and so you will get to see her embroiled in situations that are going to be rather difficult for her to get out of. As for Nasha, she trusted someone in the Ronar before and she realized all that happens is she gets used and manipulated as a pawn in their politics. So she didn't want a part in any of that anymore, which is totally understandable. Her plan is to carve her own path and as she does this while taking a few risks that do not pay off. Obviously, things don't end well and she lands herself in more hot water combined with a heap of betrayal to go along with it. Not the best circumstances to be in, but you know Nasha and she is fighter so I know she will come out of it stronger. With Kadmus, we see the new side of the situation and the madness. Also, his POV gives us a glimpse into the science of the madness and how revenge, betrayal, and grief will force people to use him to further their own agendas. The stakes in this are really big and with all the religious constraints and political intrigue, we know it is not going to be easy tackling the madness.
The magic that we get to explore here is so much more dangerous and has a lot of dire consequences if it is not used sparingly or carefully. We knew about the Sentinels and their magic and how it could hollow them out if used without any limits, but the new magic is even more destructive, and let me just say it is in the hands of a certain someone who at this point in the story has nothing to lose and the result is going to be scary. So that is going to be an interesting path to explore. I am also really curious to see how all of this madness, magic, and stones will be used in conquering the possible zombie-esque apocalypse. So far it is something that gets hinted at quite a bit in subtle ways. Different possibilities are getting tried out, but so far there is no sight of success yet. I also loved seeing The Azuri, Othoneon, Clan lands, and the Dhakran side of things and how they are related to the magic, madness, the stones, and the trees despite having different religious systems. By bringing all of this to the forefront, this book sheds light on some of the questions we had in ATOL.
The pacing in this one felt much faster despite having long chapters. But you never feel them because of all the action and the plot progression that happens. We also get to see more Griffins and I am always here for that. There are some really cool fight sequences with them as well. The battle scenes are truly one of the highlights in this book and Thiago really excels in their execution. Both in ATOL and A Shade Of Madness the scenes with the Griffins and the on the ground battle/fighting moments were superb. The plot is finally starting to come together and so many of the reveals help us piece together the missing parts of this incredibly intricate political plot. We know from A prelude to ashes that Pontiff has a bigger role in the events that happened 100 years before ATOL and with how he is dealing with all of the current issues, I have to wonder what game he is playing. Also so much of the new information that gets revealed, the tiny nuggets that were planted early on, and the clever foreshadowing all show us how much further some of these nations were in their planning and scheming. It really is fun to pick apart the pieces and see how they all fit together and I can't wait to see how things will progress in the next book.
A Shade Of Madness took everything that A Touch Of Light did well and made it several times better while also adding so much more to it. At this point in the book things are slowly starting to make sense and we get to see how deep the roots of revenge and betrayal runs and how far the political conspiracy and maneuvering have happened. It truly is a fantastic continuation with excellent and compelling character arcs. All of the unravelings of the plot is bringing to light the extent of the treachery. With accessible and good writing the story really shines in every way and I had the best time bingeing all three books. I would highly recommend this series to all readers who enjoy high-stakes epic fantasy that is gritty with unique and original religious, political systems, and a fascinating exploration of life, death, grief, mental health, revenge, and so many other themes. Definitely check it out, and I highly, highly recommend it.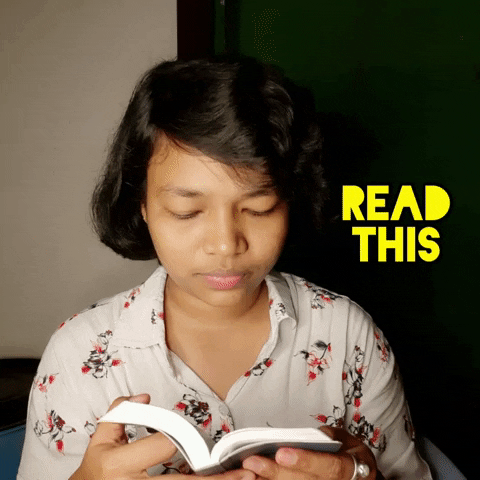 Get your FREE eBook copy of the prequel novella, A Prelude to Ashes, when you sign up for Thiago's mailing list: www.tabdalla.com
SYNOPSIS
Avarin tumbles into madness through the shattered ruin of a centuries-old peace.
As griffin riders clash against airships above and hordes of madmen below, Lynn finds herself
surrounded by enemies. Ones that will test the limits of her faith. To defeat them, she must risk
everything… including her sanity.
Adrian has lost the Legion, but new magics on foreign shores might be the answer he needs to rebuild
his army. His return to the Domain will bring vengeance, and the hope that he will finally prove himself
to his father.
Nasha's curse has taken on a new, terrifying shape. She dreads it could be just what the dead goddess
needs to escape from Her prison within the Silent Earth. Will she be strong enough to resist, or will
Nasha's curse give rise to the monster she fears to become?
Madness is spreading and it cares not for the borders of men.
A Shade of Madness is the second book in the Ashes of Avarin series, picking up straight after the
exciting conclusion of A Touch of Light.
See Also :
(This is our attempt at a bit of fun. We ask our authors to come up with a few short, clever, possibly pop
culture laden, descriptions of their books just to give a little taste of what's to come for readers.)

Not Your Typical Fantasy Creature • We Need to Talk, Dad • You're Making Me Feel Feelings
BOOK LINKS
AUTHORS BIO
THIAGO ABDALLA :
Thiago was born in Brazil but grew up in the fantasy worlds from the stories he kept in his mind. He has
inhabited everywhere from Middle-Earth and Azeroth to the planes of Dominaria, Ravnica and Tarkir.
No matter the medium, what kept him coming back was always his love for story.
He could never wait for the next world to dive into, so, after being (indirectly) urged on by the (printed)
words of Joe Abercrombie, Mark Lawrence, Patrick Rothfuss, N. K. Jemisin and many, many others,
decided to create his own.
Thiago's Socials :
WEBSITE | LINKTREE | TWITTER | FACEBOOK | INSTAGRAM | GOODREADS
BOOK QUOTES